Spring Recital 2023: Soundtracks
We played film and video game soundtracks at the Spring Recital at Kawaii this year! Several students performed for the first time, and virtual students participated in a video intermission at the half. Parents and friends heard their children perform songs from Pixar, Studio Ghibli, Minecraft and others. I may have even seen a few people dancing in their seats. 🙂
Since the full video recording is posted on my YouTube channel for students to be able view their performances, I'll just post a few pictures of our family and the group certificates here.
Christmas Sing Along 2022
We hosted the Holiday Sing-Along at our house for the first time! I think I fit 50+ people in the living room and used all possible chairs, benches, and couches that we own. It was tight quarters but good energy, and we tried out the new keyboard as the platform loved it. I totally forgot the wassail, but students pulled through with a variety of fun treats. Andrei surprisingly got appendicitis the week before so I was very happy he was doing better and appreciative of everyone's patience with me trying my best to hold it all together.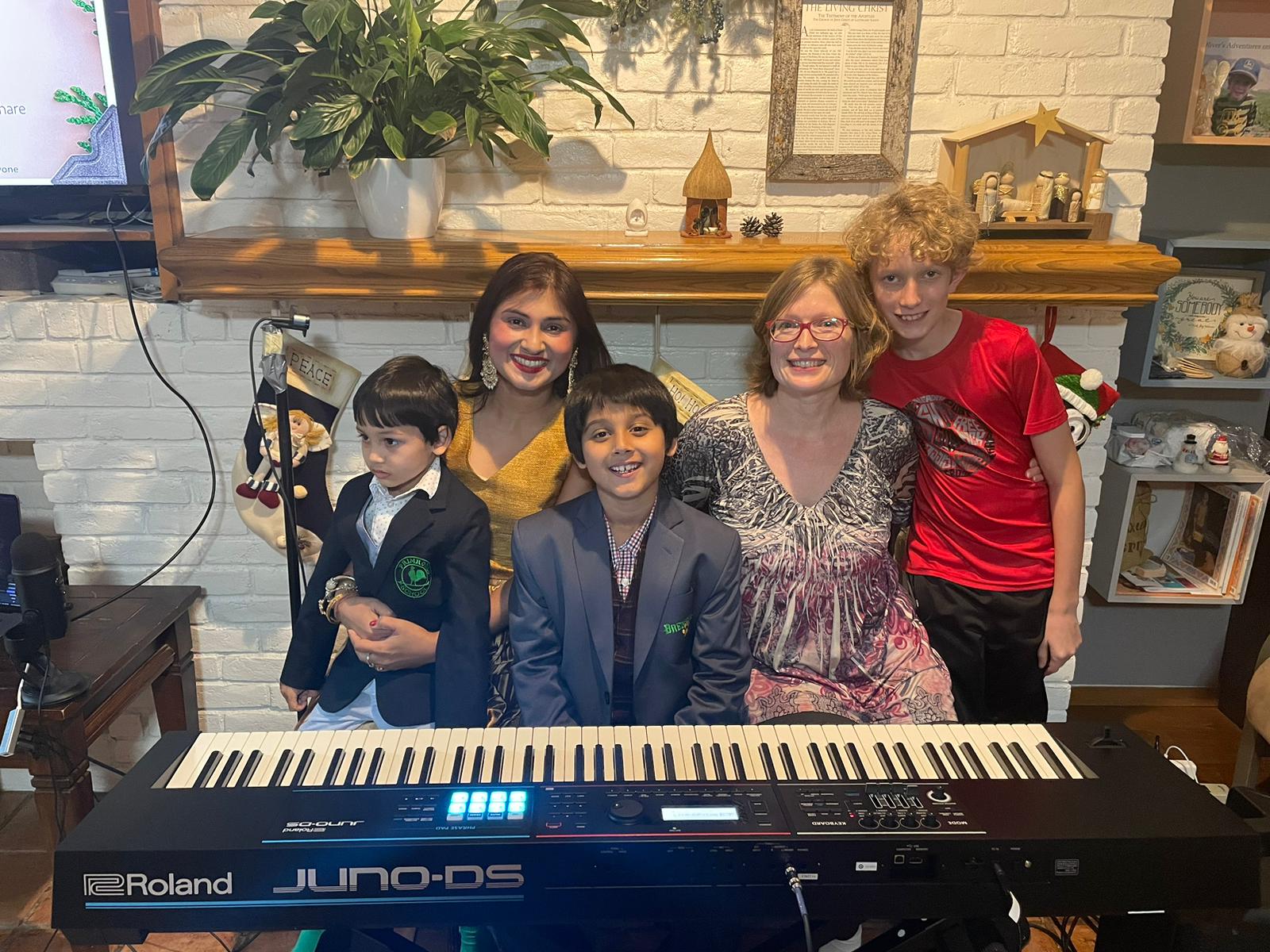 Spring Performance 2022 – New Song Music Academy
Students performed at the Sammons Center for the Arts in uptown Dallas throughout the afternoon in three recitals. Since I am taking a maternity leave for the new arrival in our family, it also included some of the good-byes to students I have enjoyed working with over the past two years.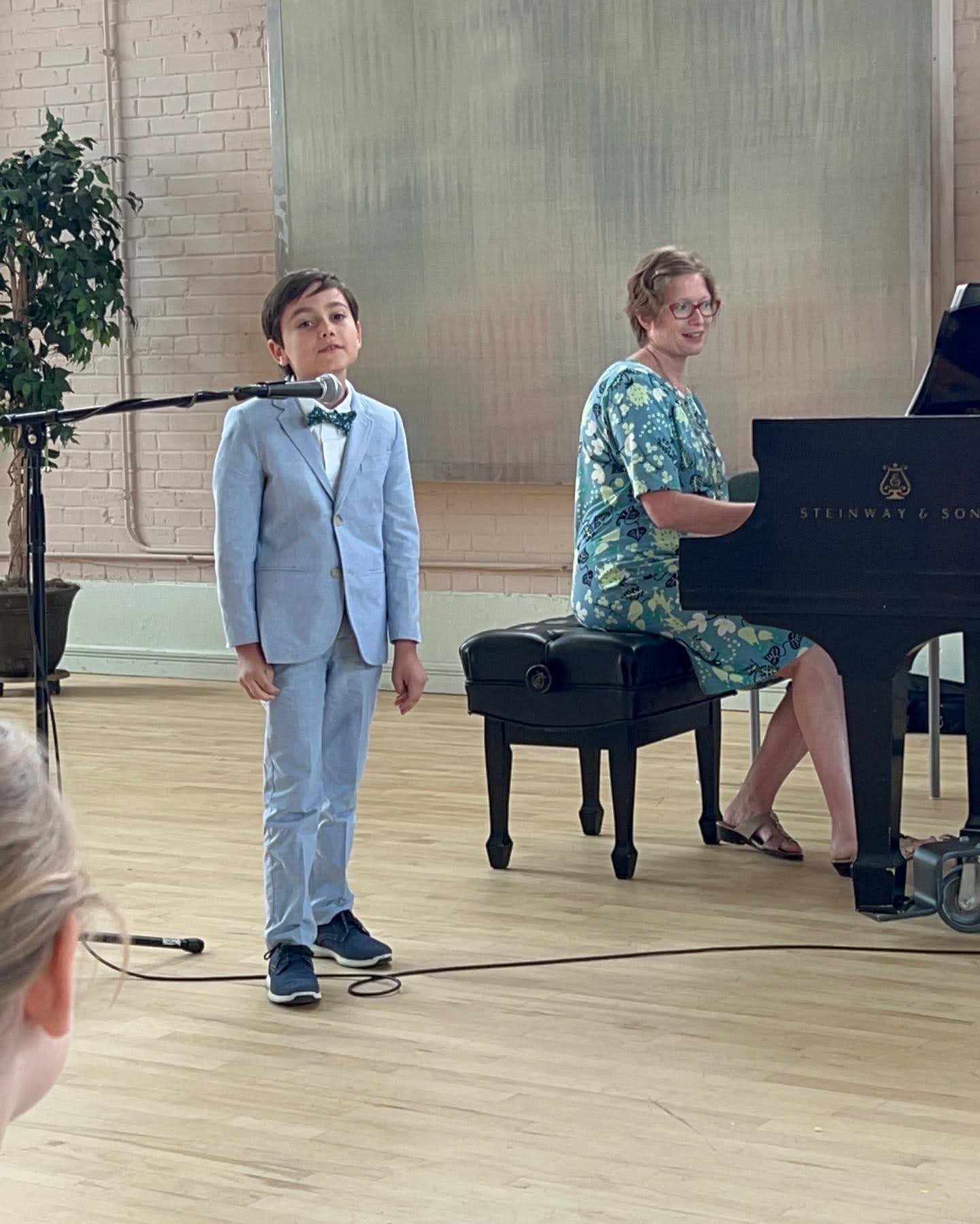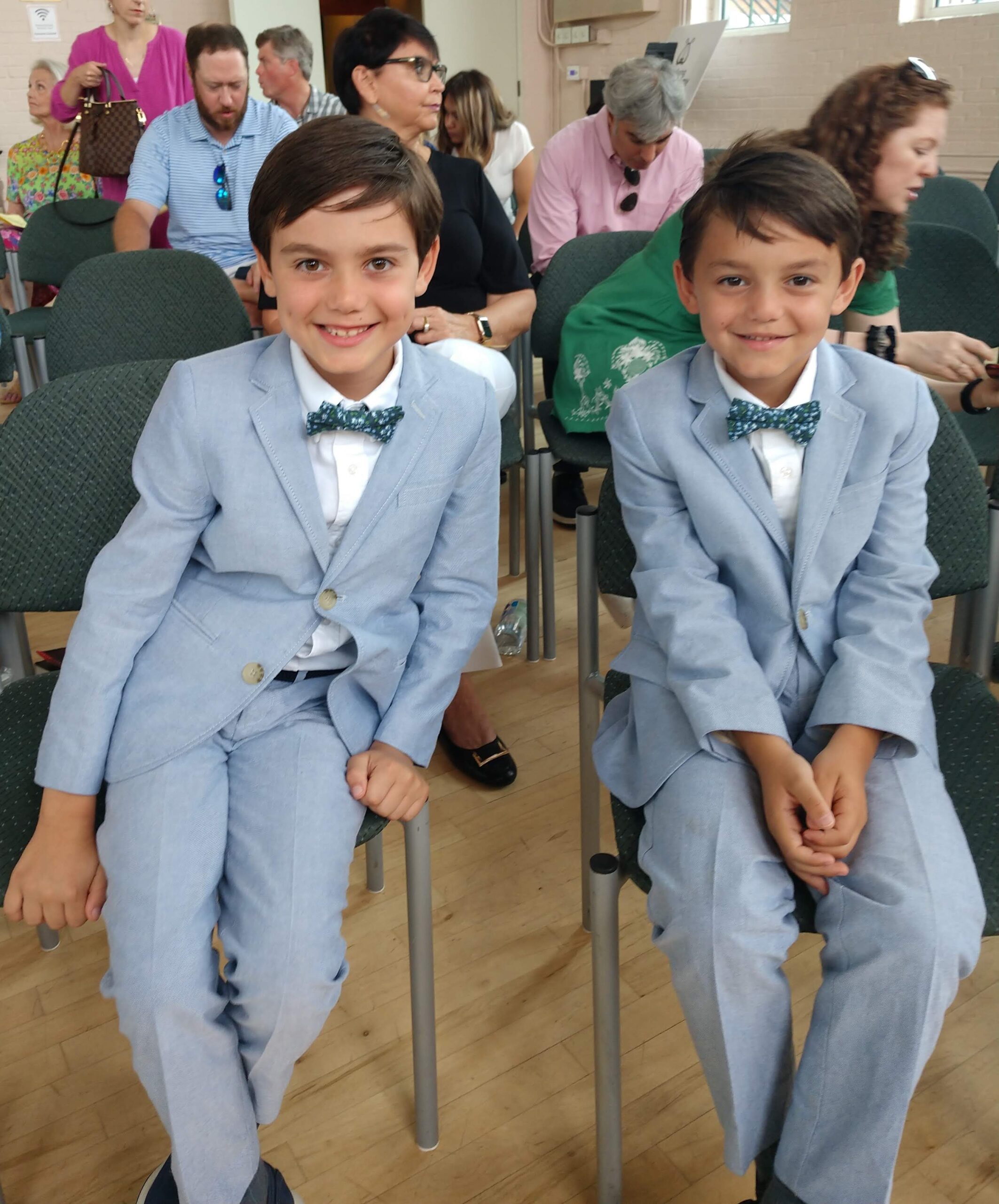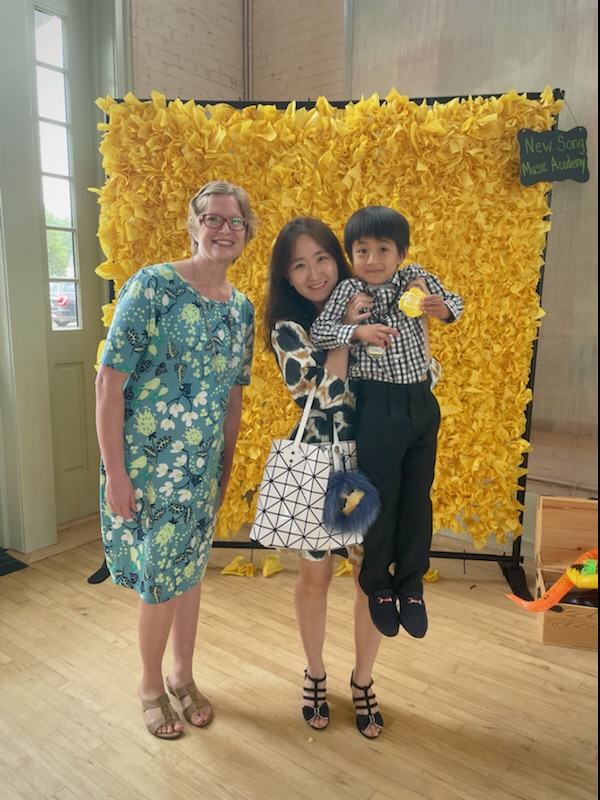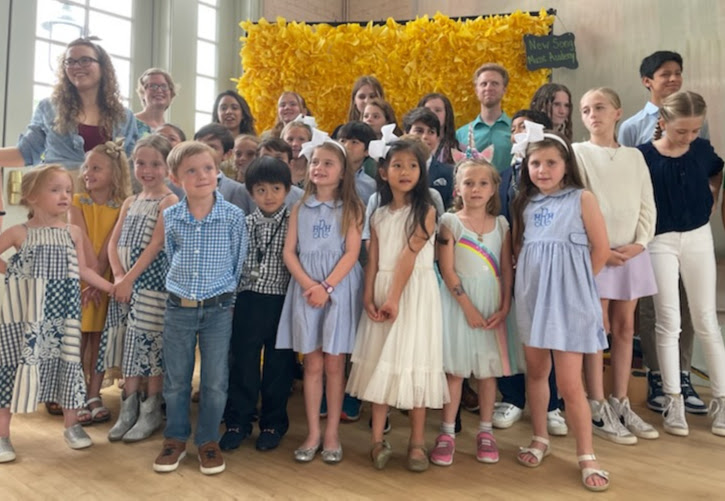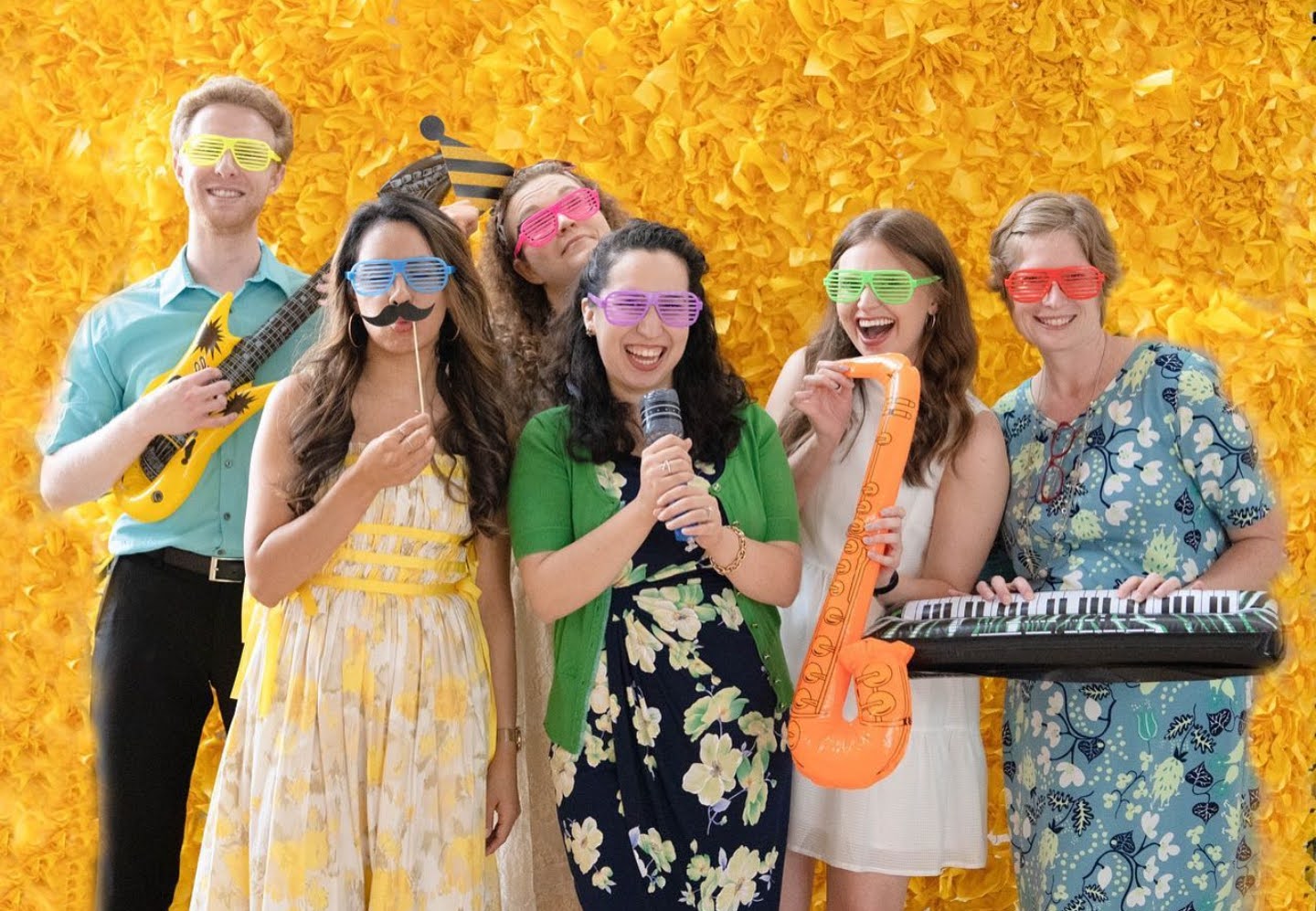 Spring Recital 2022
I thought it would be fun to have a very "Texan" recital based on Country music. We mixed elements of folk, western, and horse-racing favorites for an excellent recital with tunes that kind of made you want to get up and dance! Some of the students dressed cowboy for their pieces, and I was so proud of everyone's performances, especially with a limited timeframe of only about three weeks to learn their songs this year.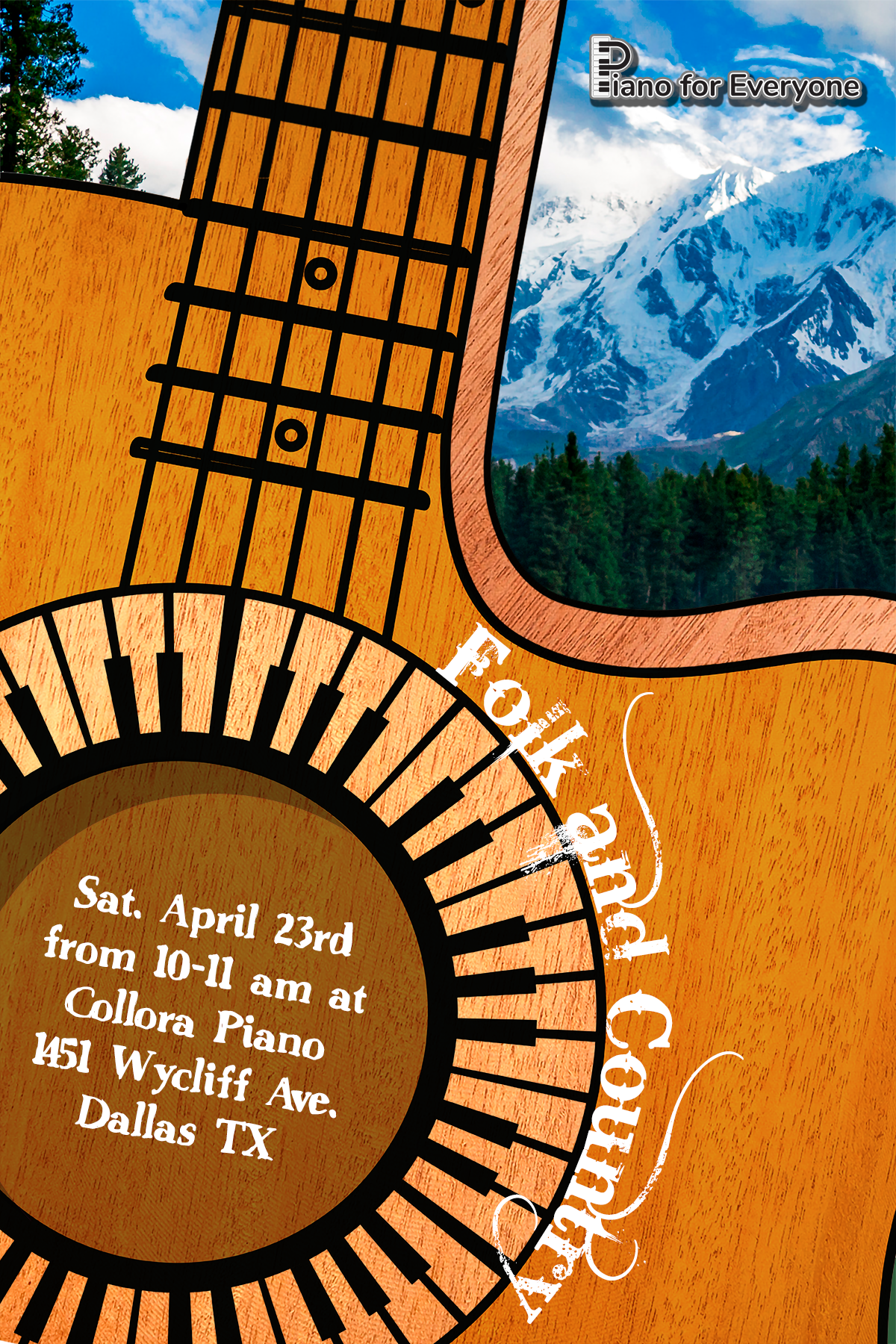 Christmas Sing Along 2021
Christmas Sing-Along in person is back! We even had invitations this time, thanks to Cristian's great design skills. We also appreciate the Thorsens for welcoming everyone so openly to their beautiful home.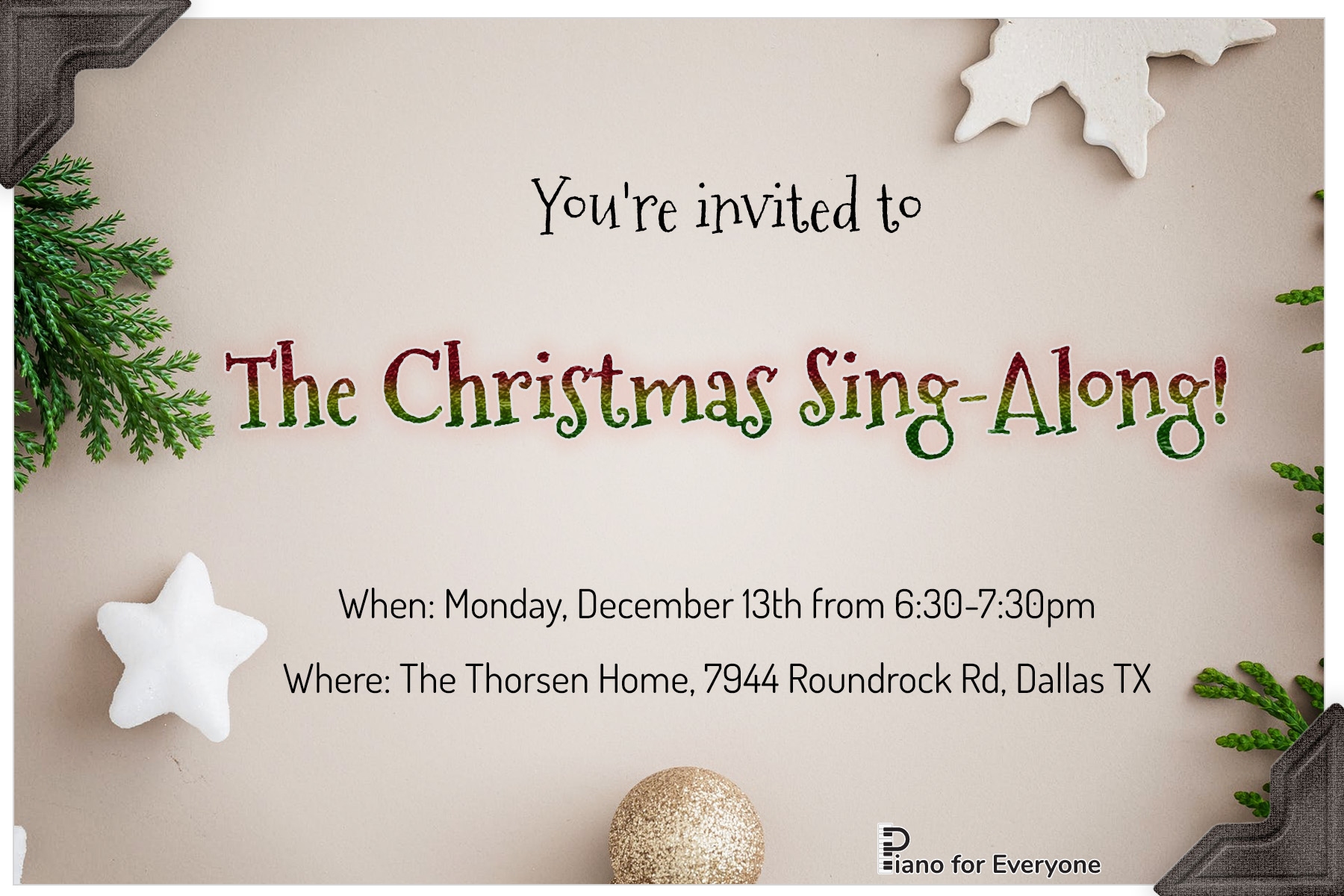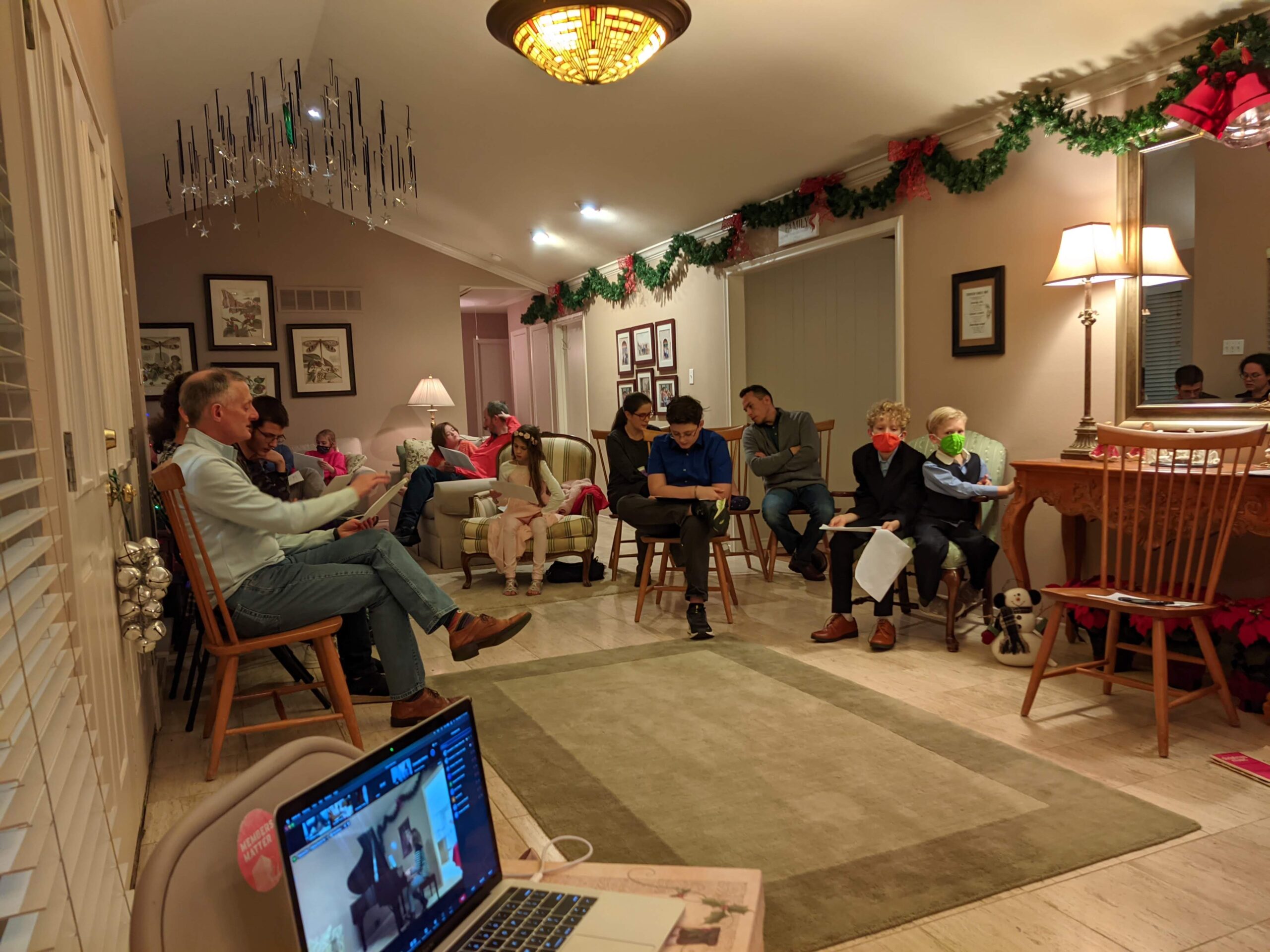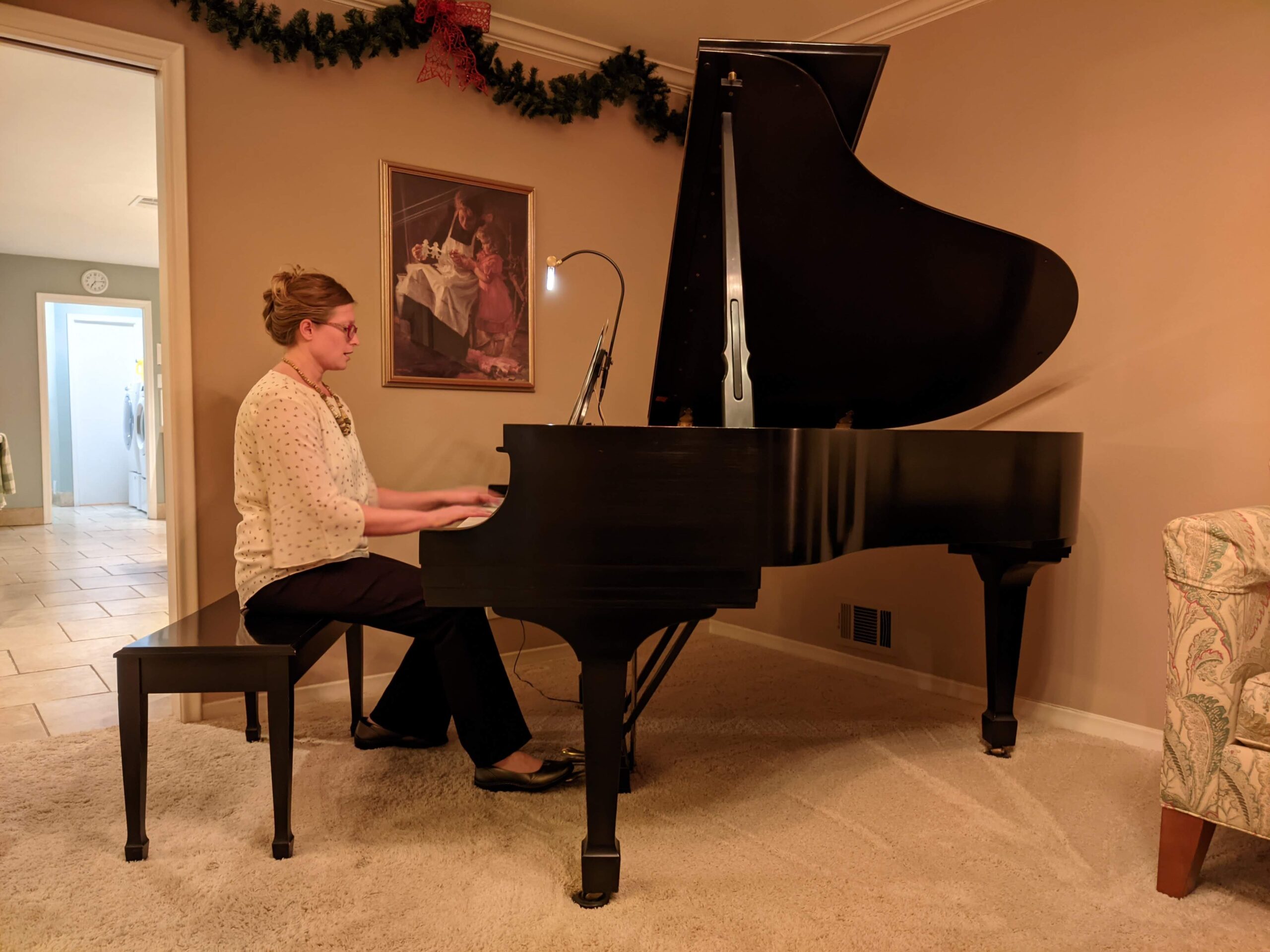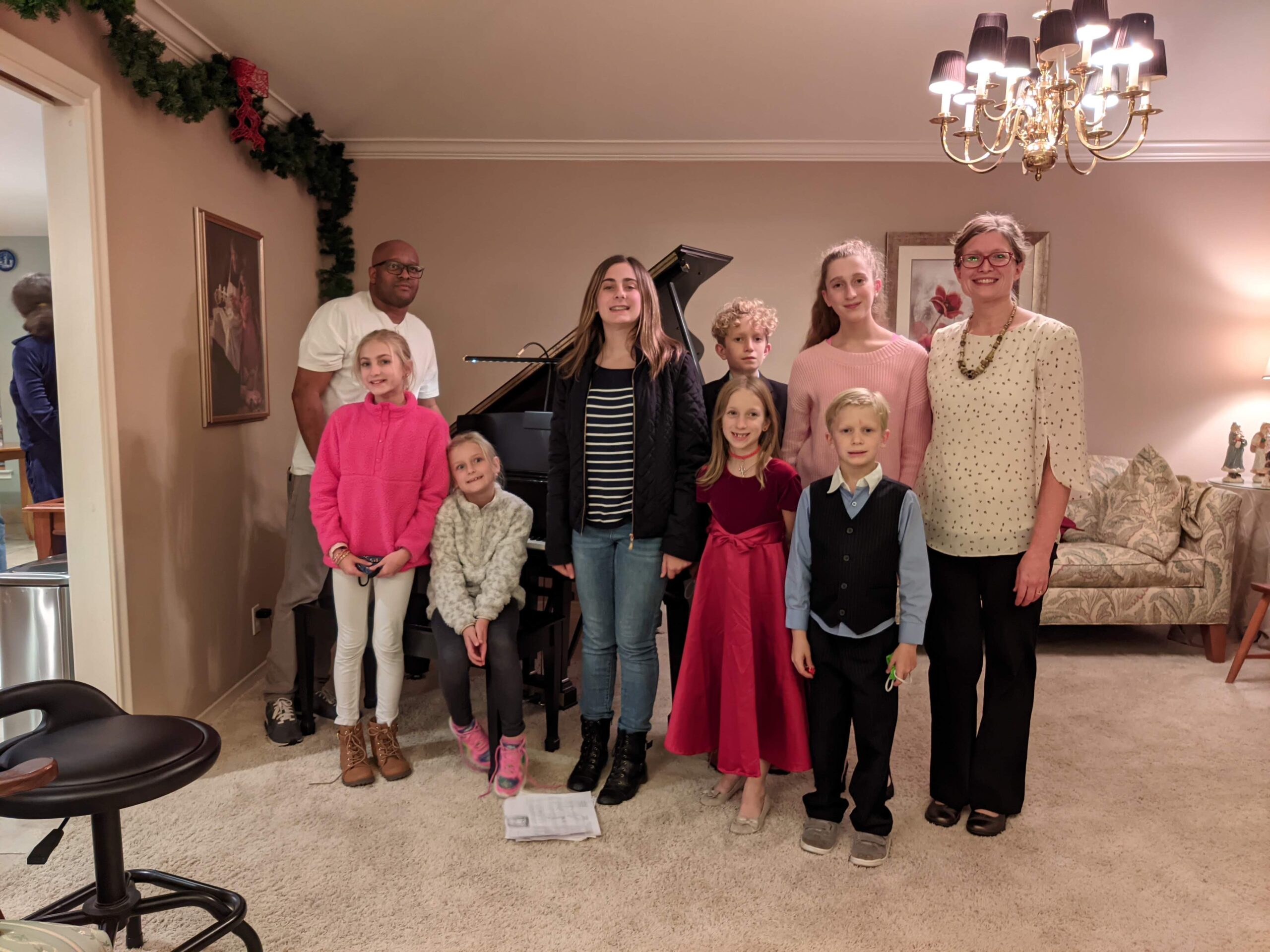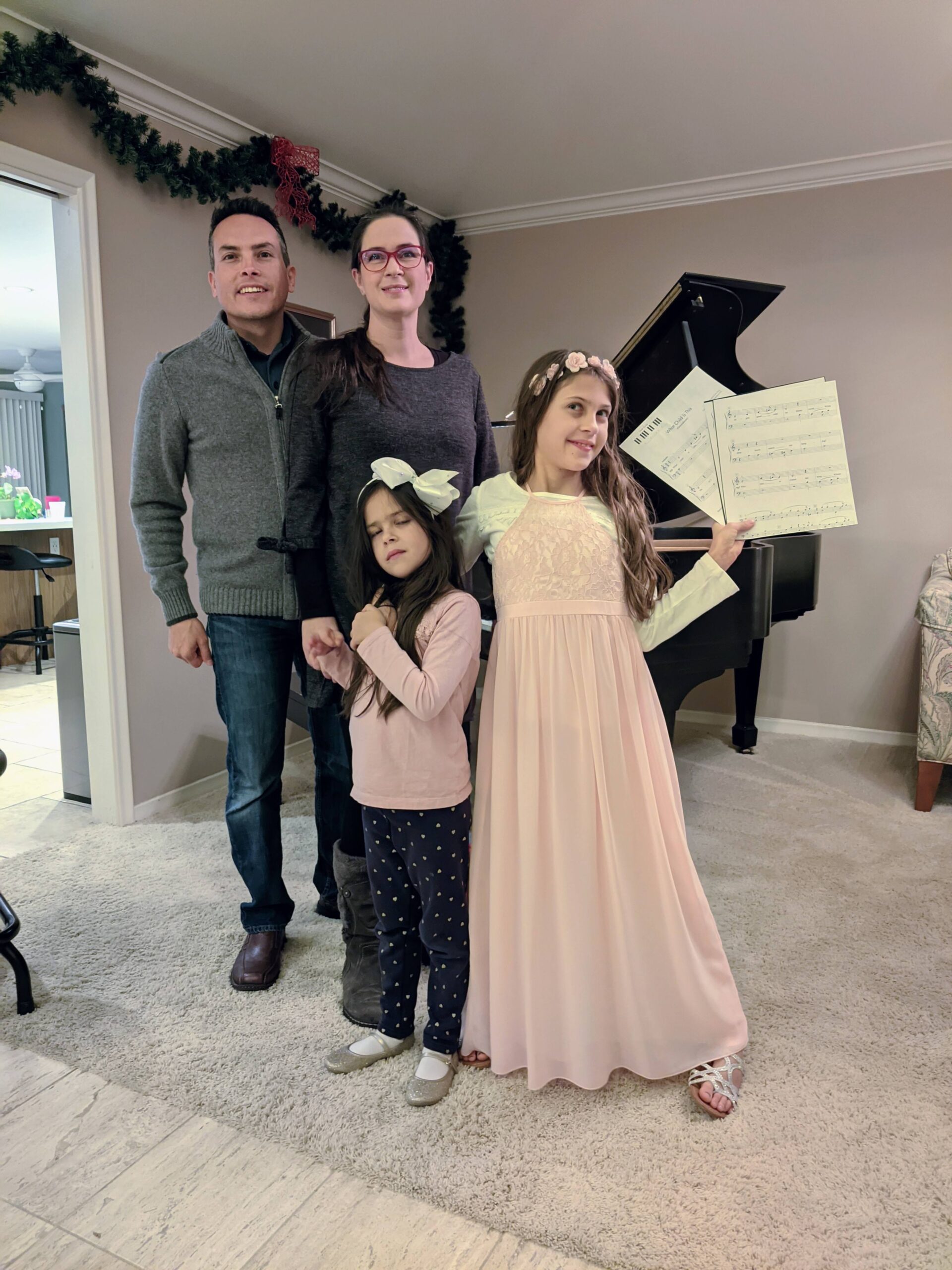 Winter Performance 2021 – New Song Music Academy
We were back at the Dallas Arboretum for this event. They had a newly built gazebo, which worked really well as a stage. It was nice that people could stop by the show as they walked around the gardens, and there were tables nearby for families to sit and relax as well.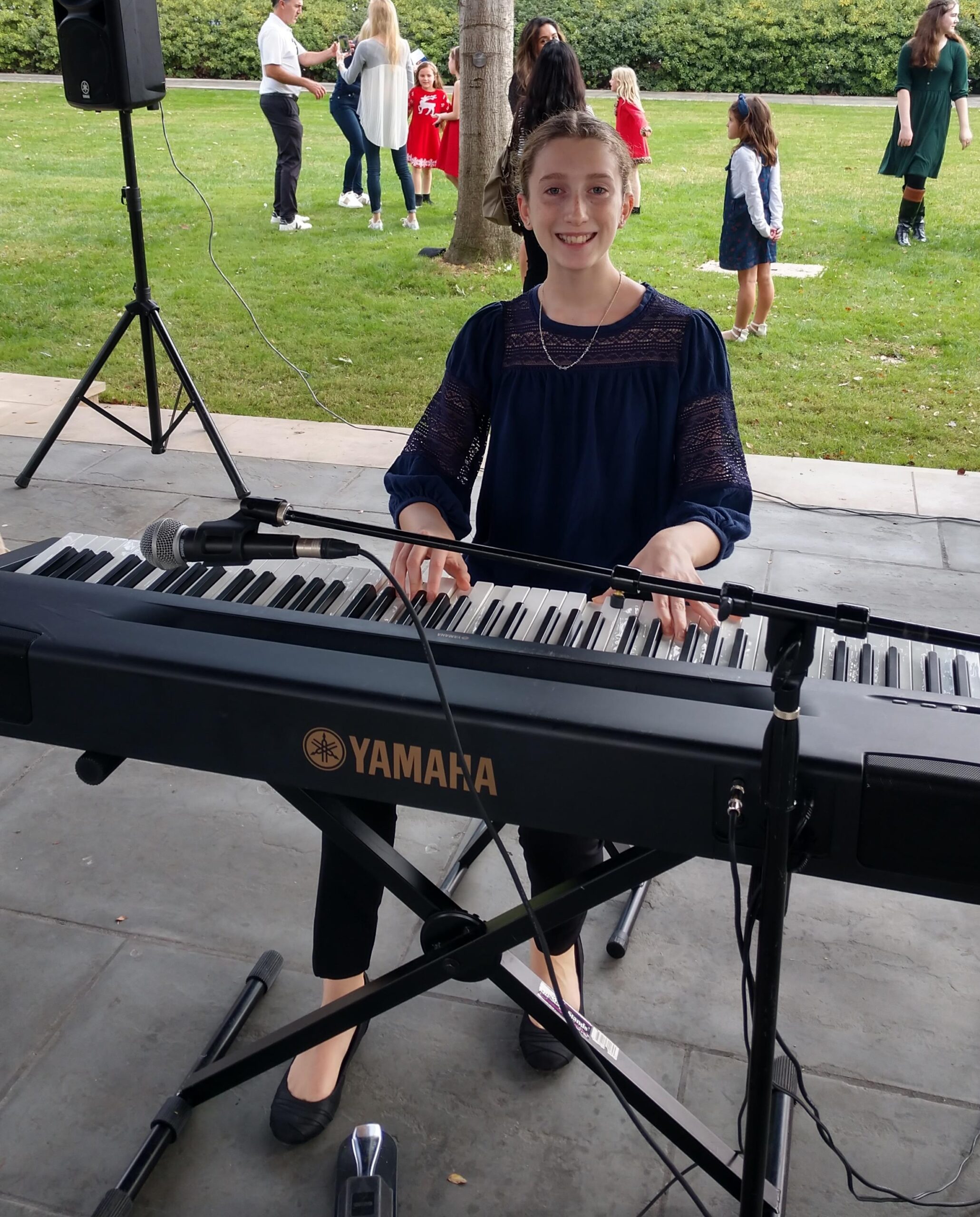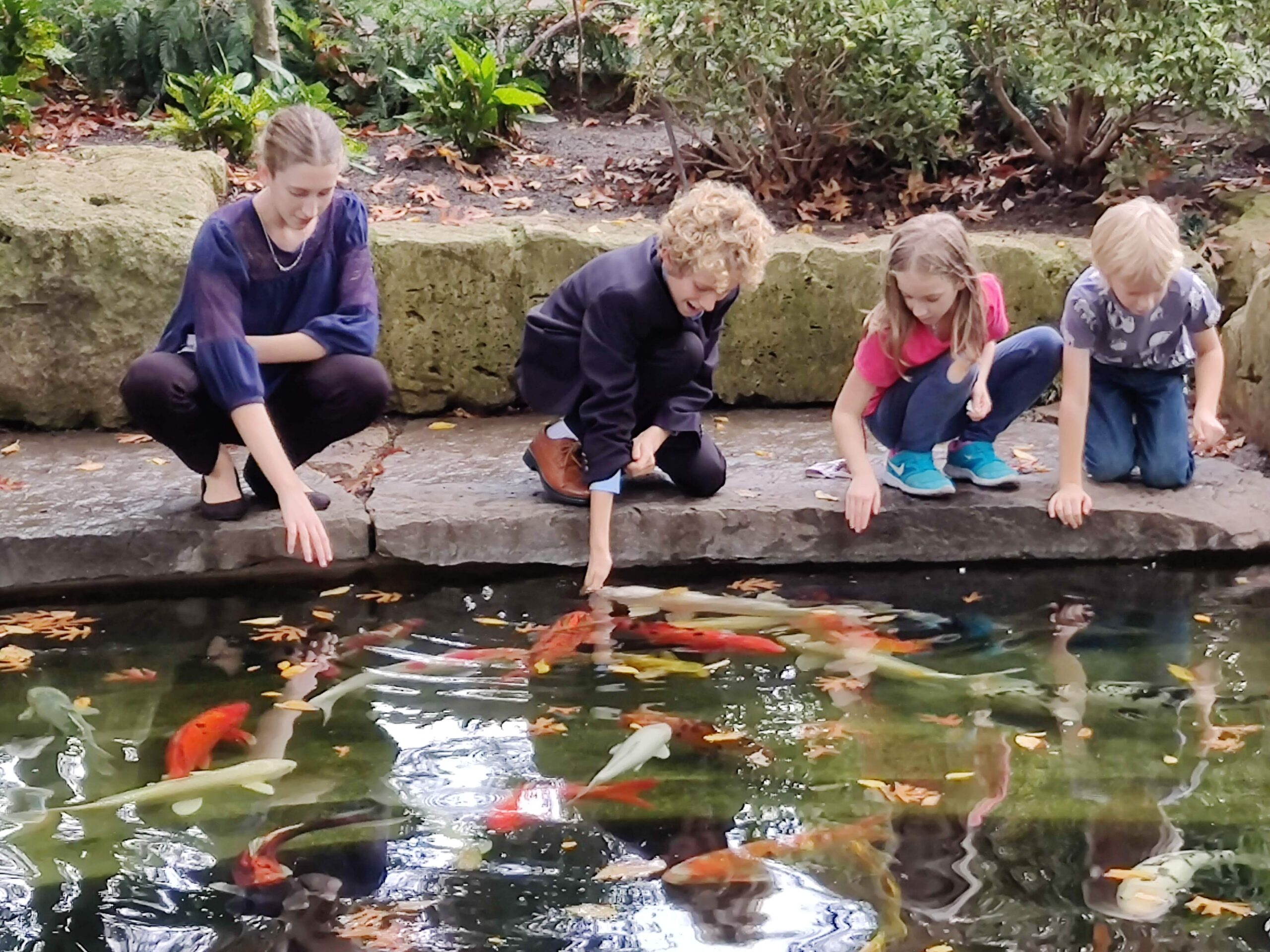 Fall Open Mic 2021 – New Song Music Academy
Opening Bell Coffee shop in downtown Dallas hosted this casual afternoon where Oliver played "White Stripes" from Seven Nation Army, Merayla played "The Black Pearl" duet, and I played "A Whiter Shade of Pale."
Spring Performance 2021 – New Song Music Academy
My students and children performed at three recitals at the Casa Verona restaurant in Dallas. It was a bright, warm Texas day in May so the last recital even got moved indoors! Here's some of the faculty team I work with at NSMA and two of my students.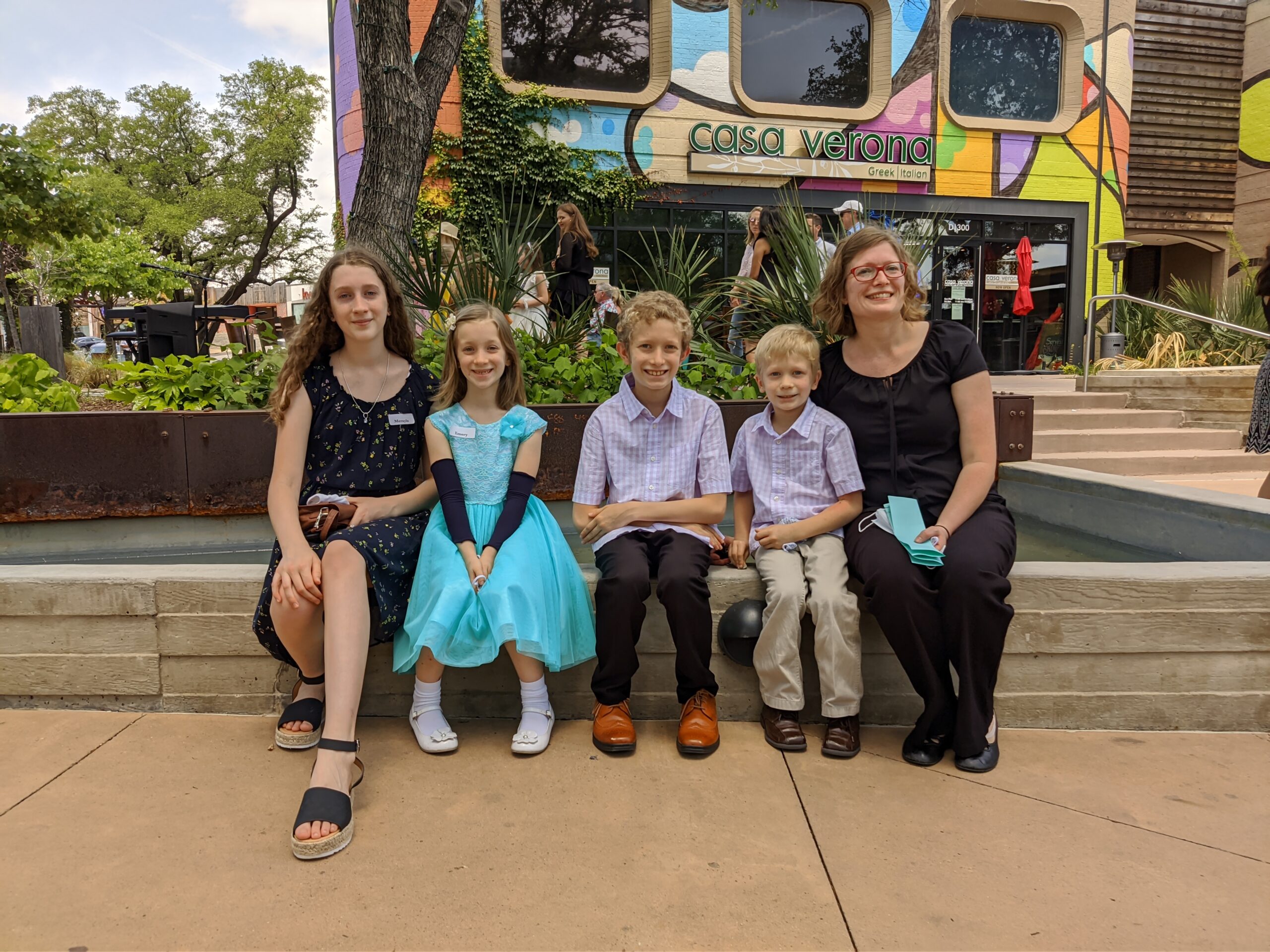 Spring Recital 2021
With in-person events still a little precarious for covid, I wanted to do an outdoor recital with songs relating to nature, something along the lines of a "garden party." In the end the theme stuck, even though the venue didn't, as Songs of the Garden. Almost 1/3 of my students needed to attend virtually, and we found out that many grandparents and friends were able to view the recital when there was a virtual option. Cristian did a fabulous job of running zoom for the online audience and broadcasting pre-recorded pieces of the students that were not able to attend. Those in attendance were able to see both online students on the TV, as well as hearing the live performances. Overall, I think it turned out great, and we were able to make a full recording of the event for both virtual and home studio students to download afterwards.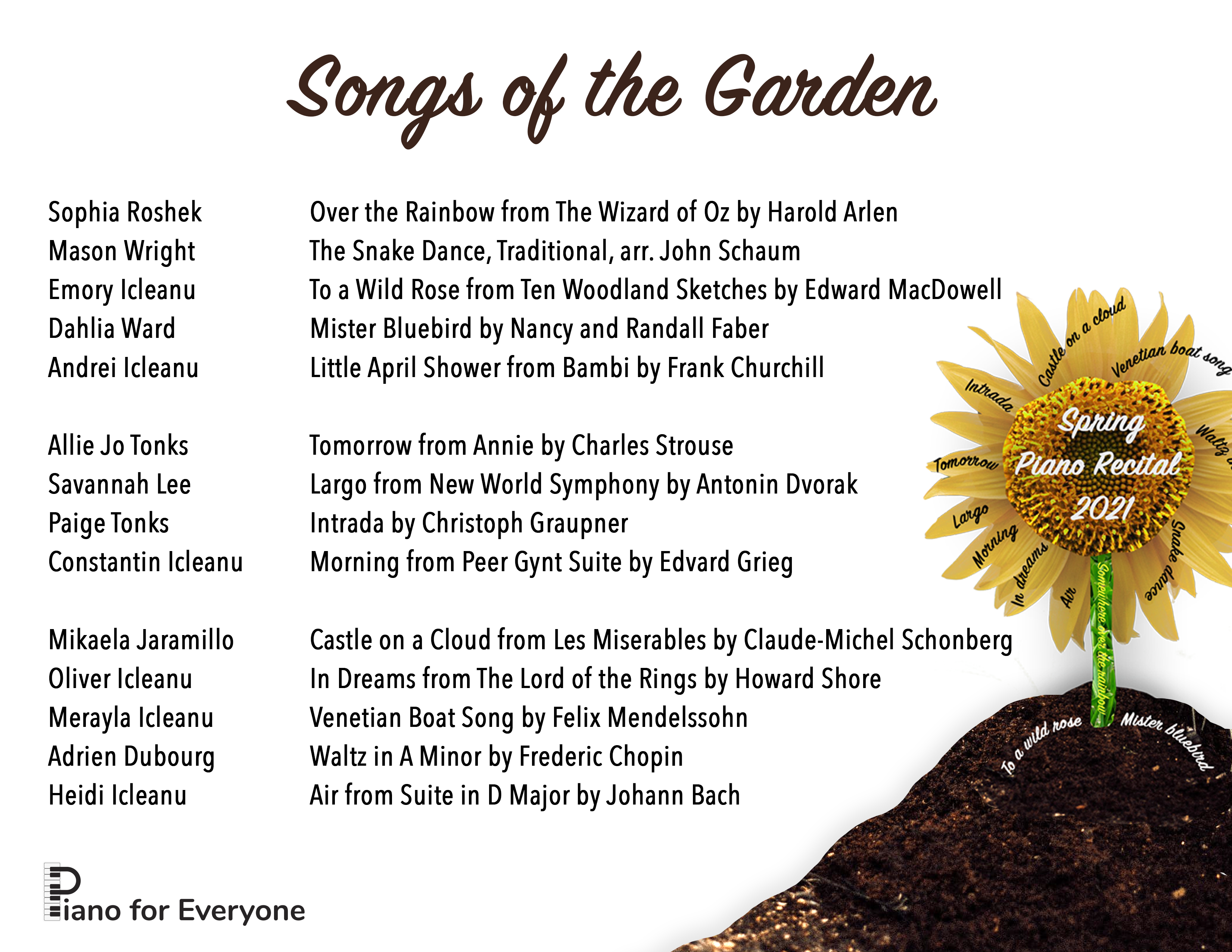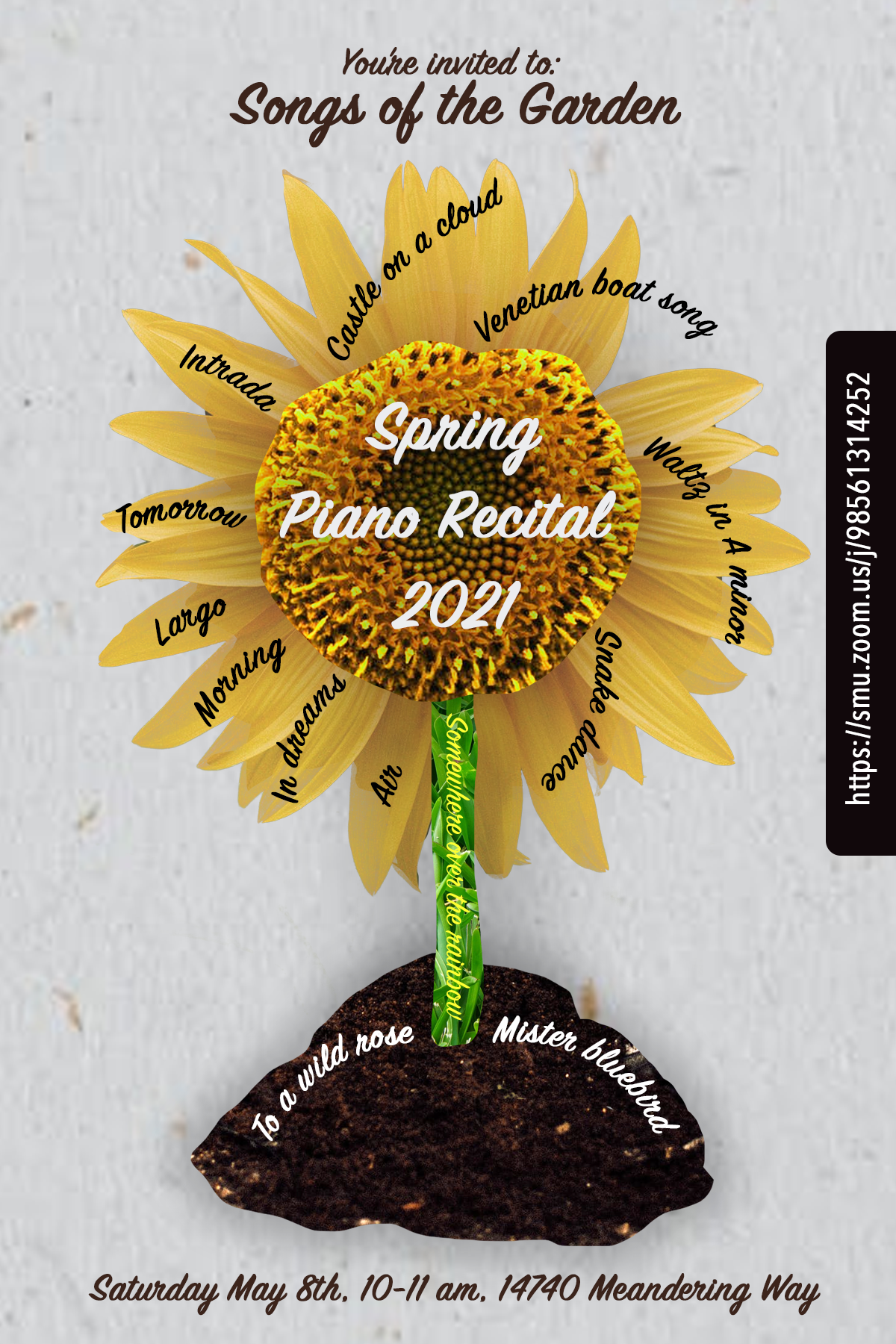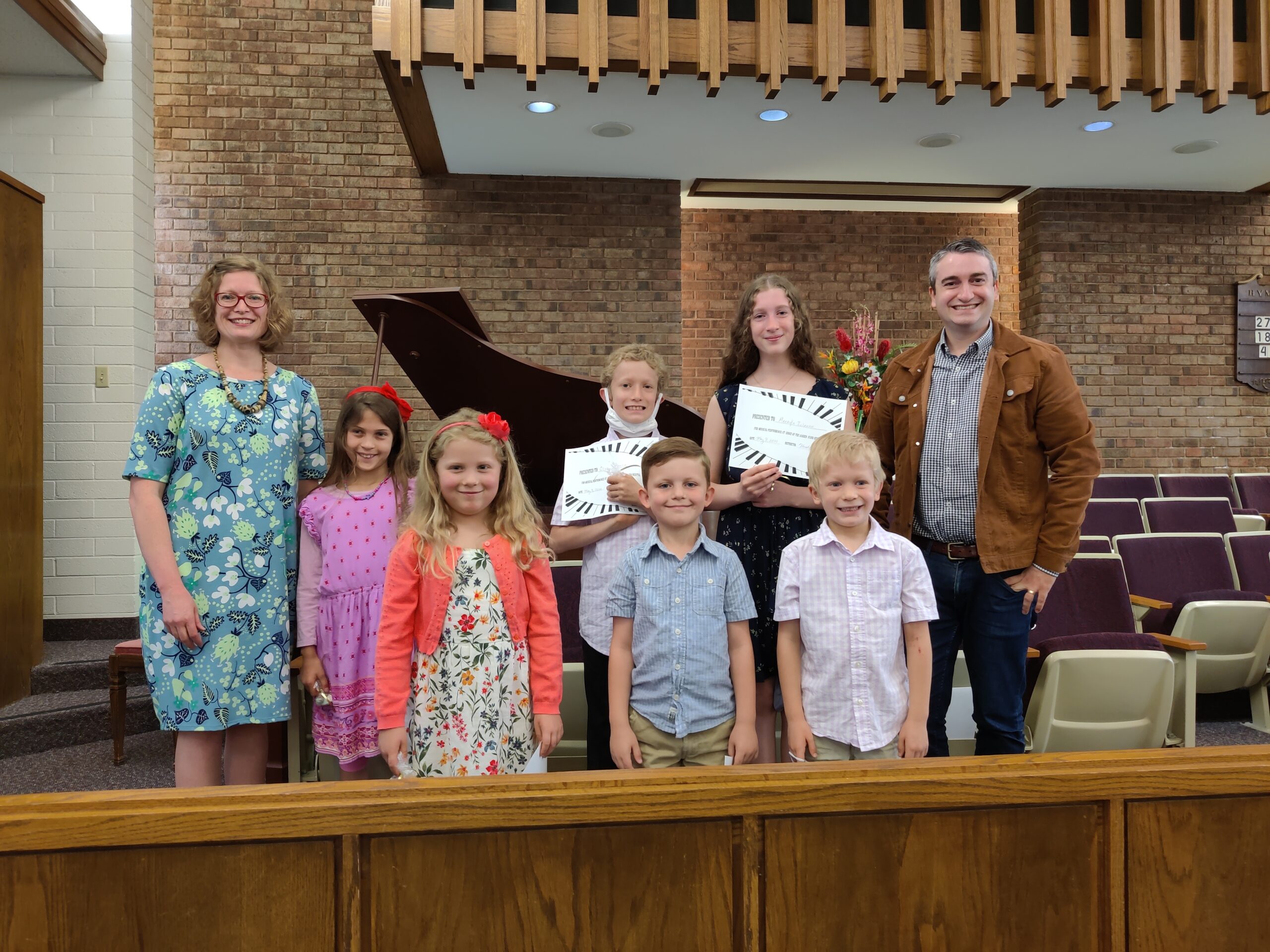 Christmas Sing Along 2020
Here's to our first recital over Zoom! I gave each family the floor as they sang their holiday song along with their student accompanist. Many thanks to parents and friends for their willingness to be the choir! Unfortunately I did not remember to take any pictures, and the recording accidentally got turned off. Better luck next year! We will do this again.
Winter Recital 2020 – Music with Miriam
I arranged and played a trumpet intro and chord accompaniment for the faculty number "Angels We Have Heard on High" at the Winter Recital. We had three outdoor recitals at the Dallas Arboretum, and several of my students were able to participate as well.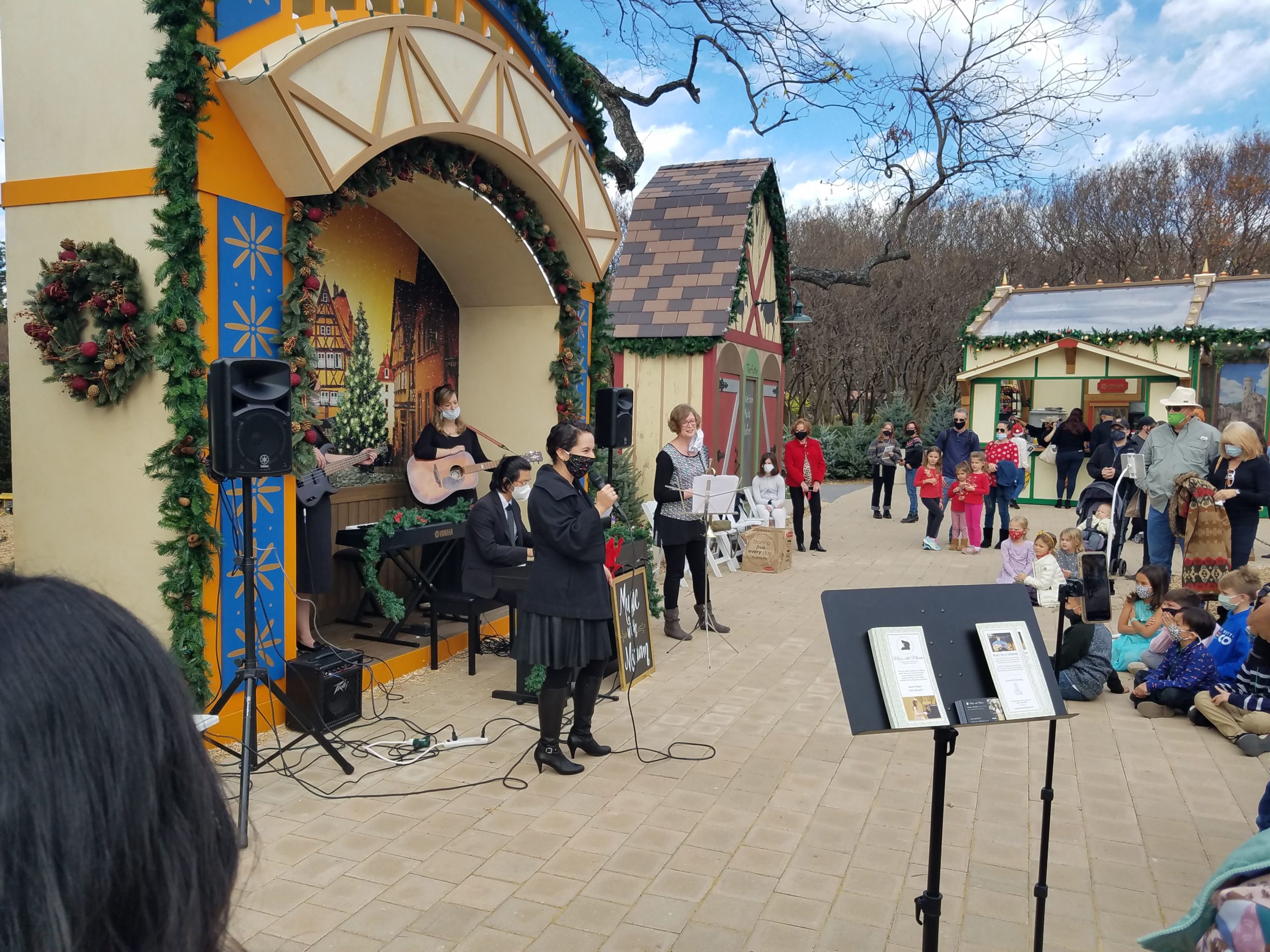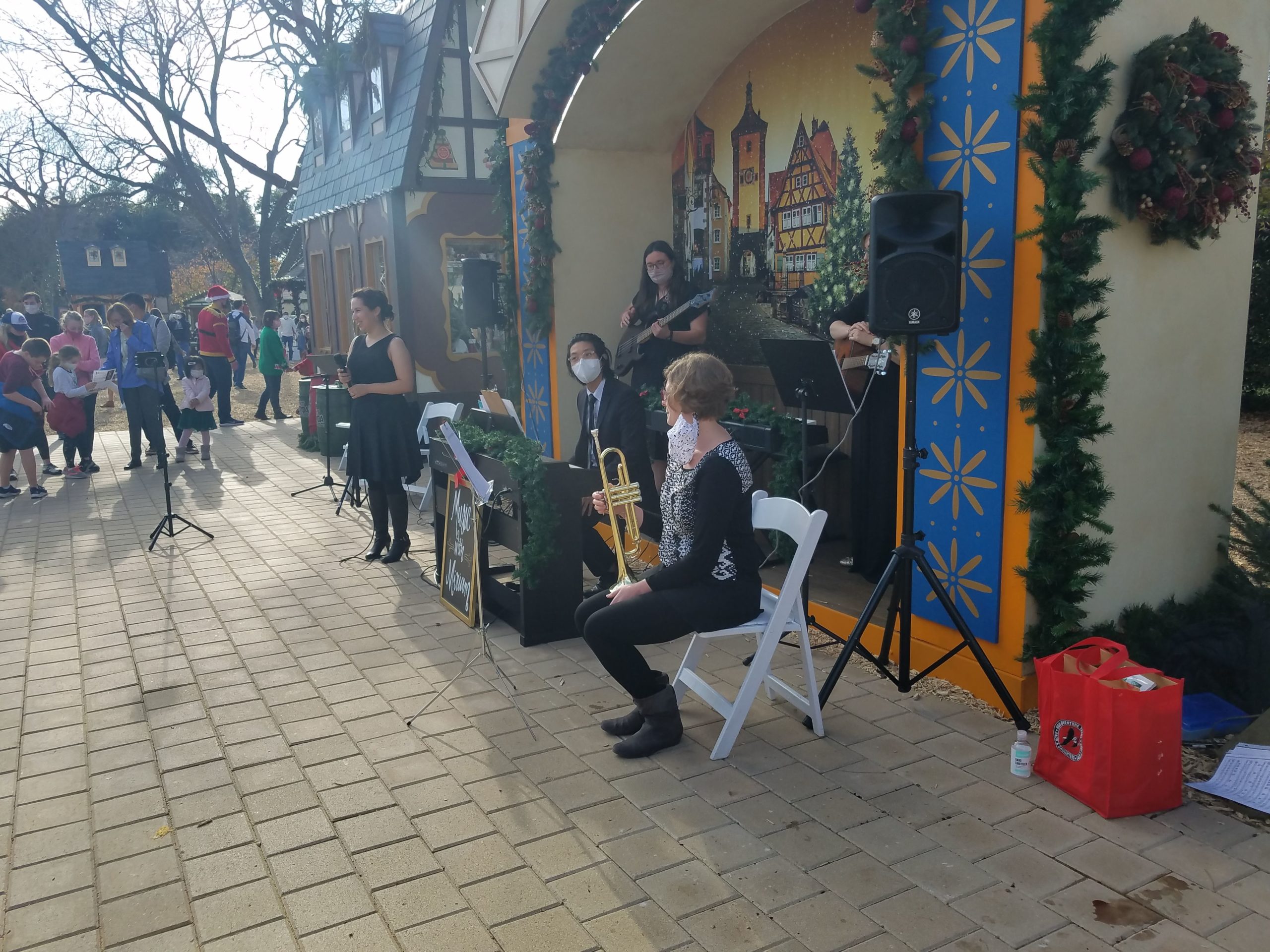 Fall Recital 2020 – Music with Miriam
My kids and MWM students got to play the piano at the outdoor amphitheater at the Dallas Arboretum. It was fun to be a part of a casual event where people could stop to watch as they were walking around the beautiful gardens.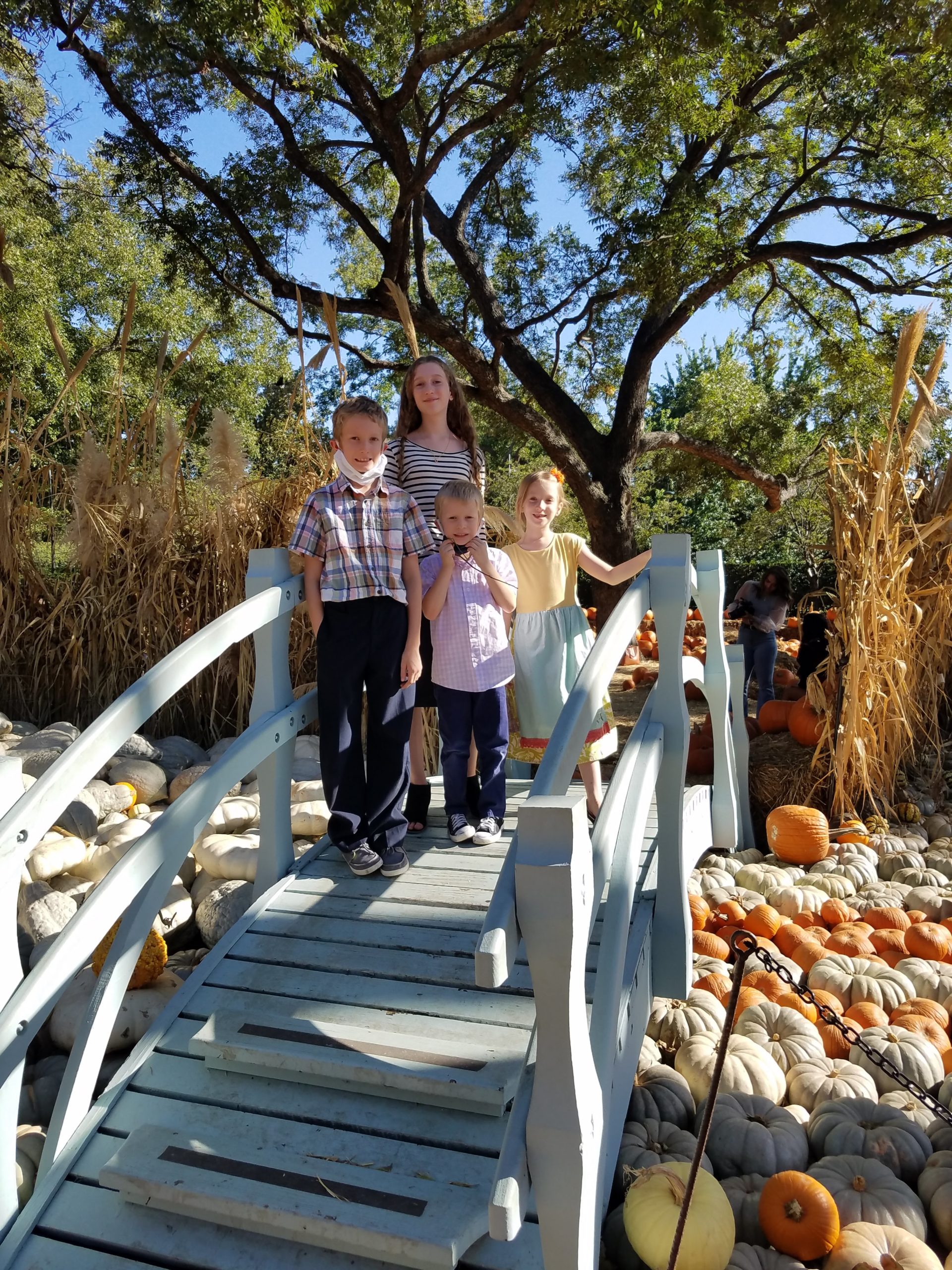 Spring Recital 2019
I decided to go with a Jazz & Blues theme, teach the students a little about the American roots of these genres, and play some really fun music that challenges their perceptions of timing. I combined studios with fellow teacher Sally Duffin to round out the recital. Each student had the opportunity to play 2 songs, and I made an attempt at my own arrangement of The Piano Man by Billy Joel.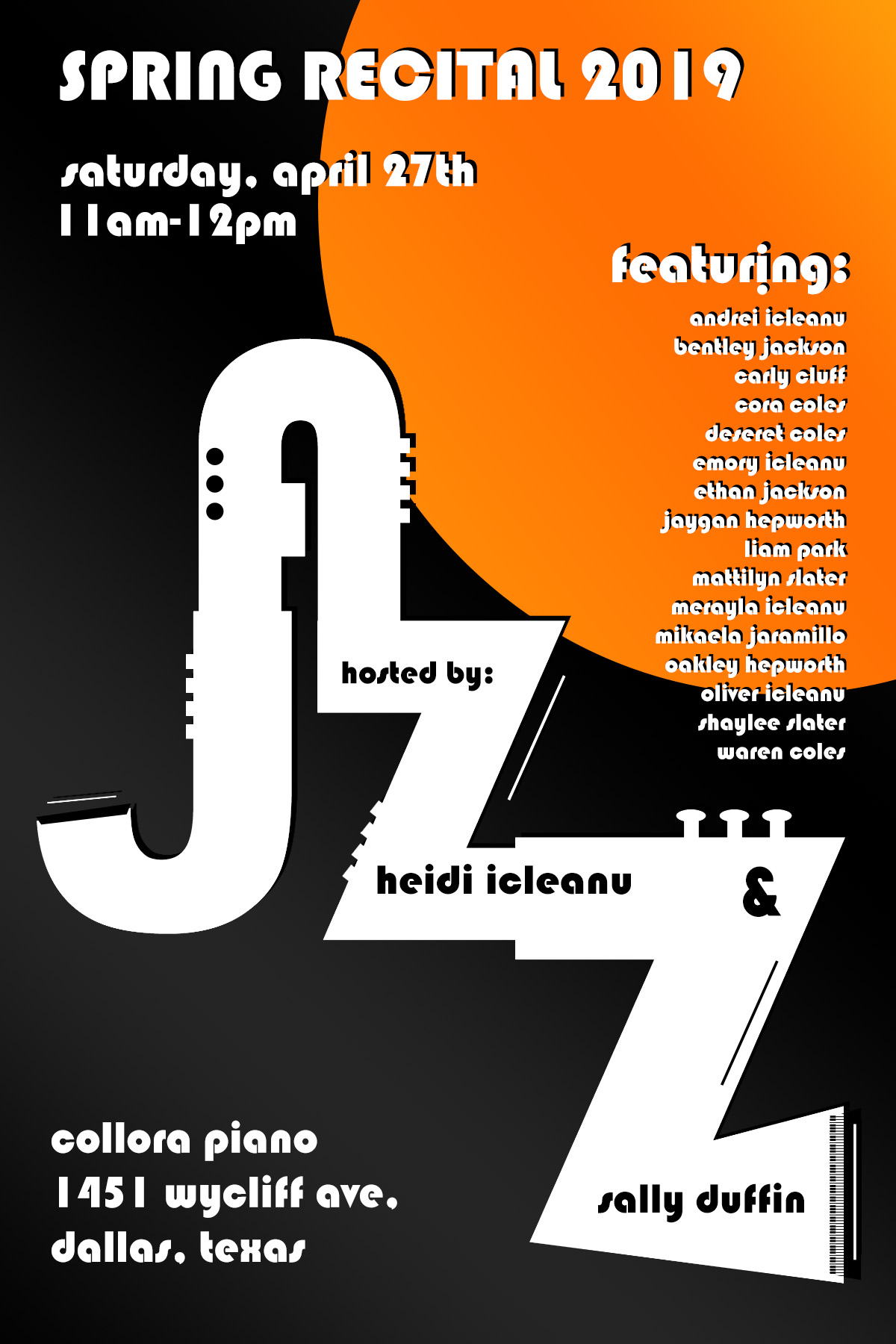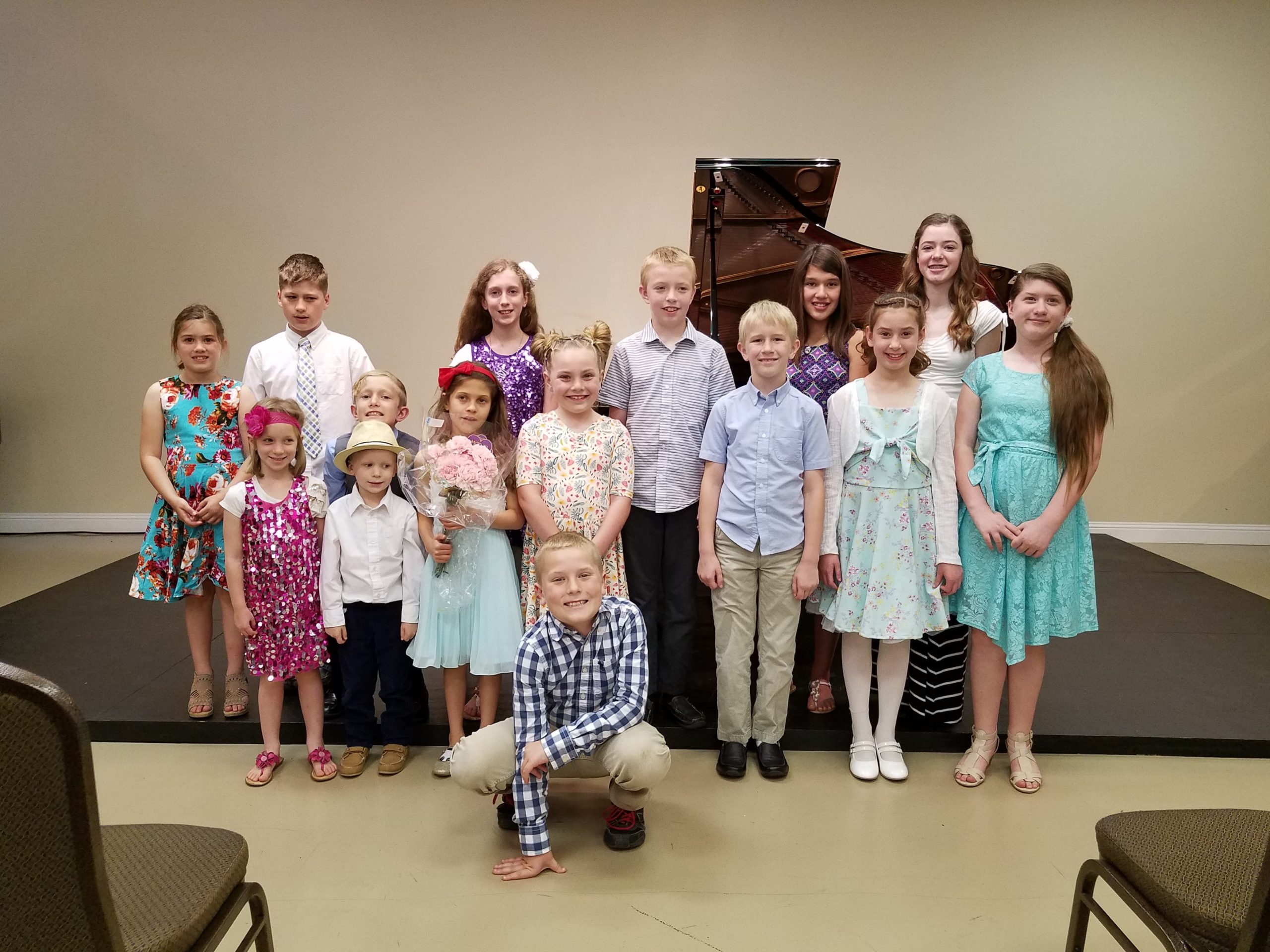 Christmas Sing Along 2018
Since moving to Texas in the fall of 2017, starting a new business, and finally listening to friends and neighbors that wanted me to teach their children to play the piano again, this was my first Texas recital with students in Royse City. We gathered at Bishop Romney's house for a fun sing-along of Christmas favorites and to enjoy cookies, wassail, and good company.
Farewell
A quick good-bye to my studio classroom at The Lexington School where I've taught on Tuesdays and Thursdays for the last four years. At my final recital in Lexington, I'm was so sad to say good-bye to all my wonderful students there. You will be missed! Please keep up your musical journey. I am excited to hear about all the great things you do with music.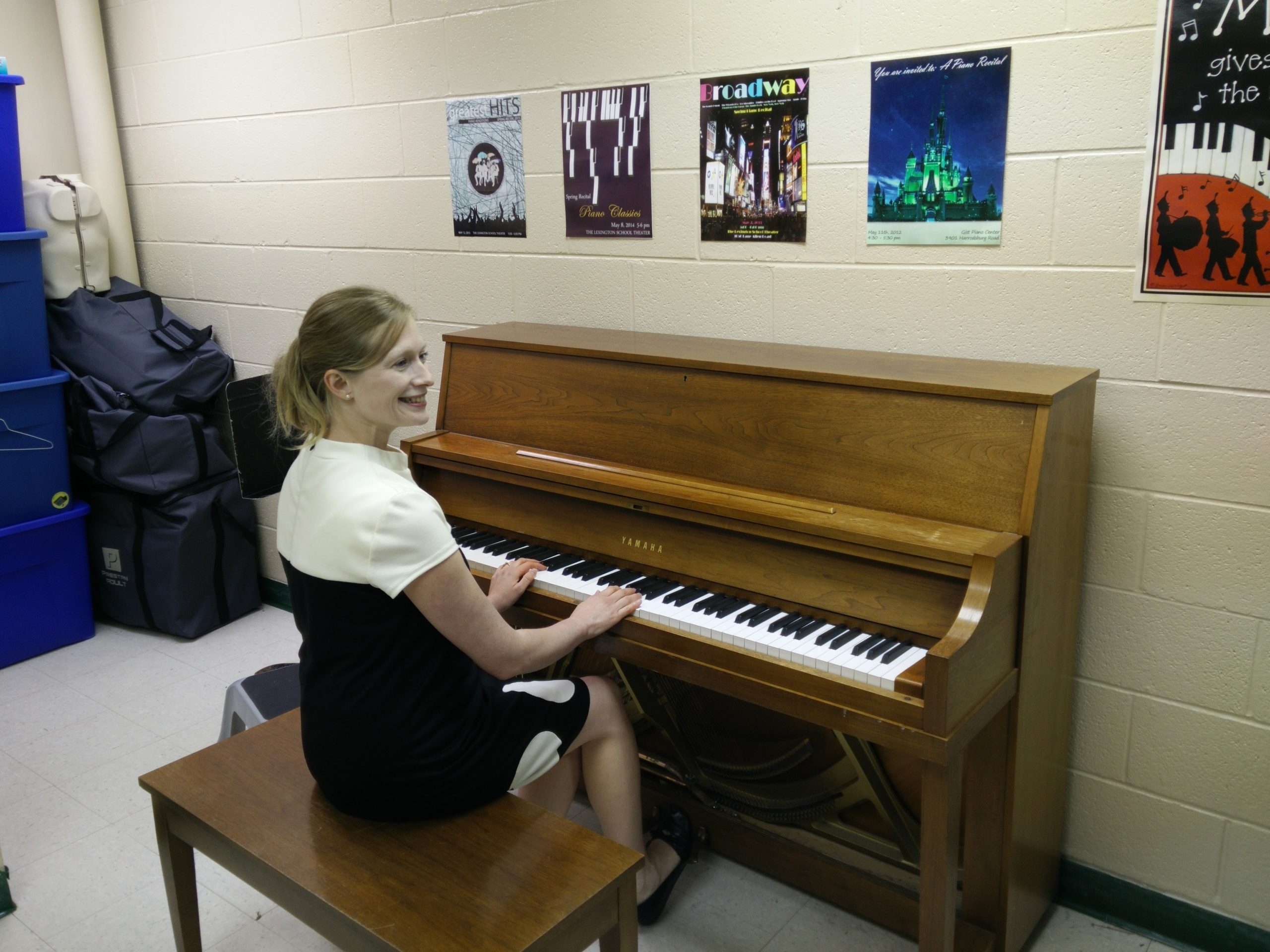 Spring Recital 2015
This has been my favorite recital so far. Everyone was so well prepared, and maybe I'm finally getting it down as an organizer, haha. We also had a good mix of some of the best songs of all time. I wanted to do a roll-call of the greatest hits from different eras (50s, 60s, 70s, 80s, and 90s). In letting the kids pick between several at their level, it was interesting that almost all the 80s got weeded out. What happened in the 80s?!? I also loved that some of my personal favorites from the 60s made the cut. We had a vote for the most popular song of the greatest hits that were featured in the recital, and this was the encore at the end. It ended up being one of the teachers and the principal of the school on ukelele!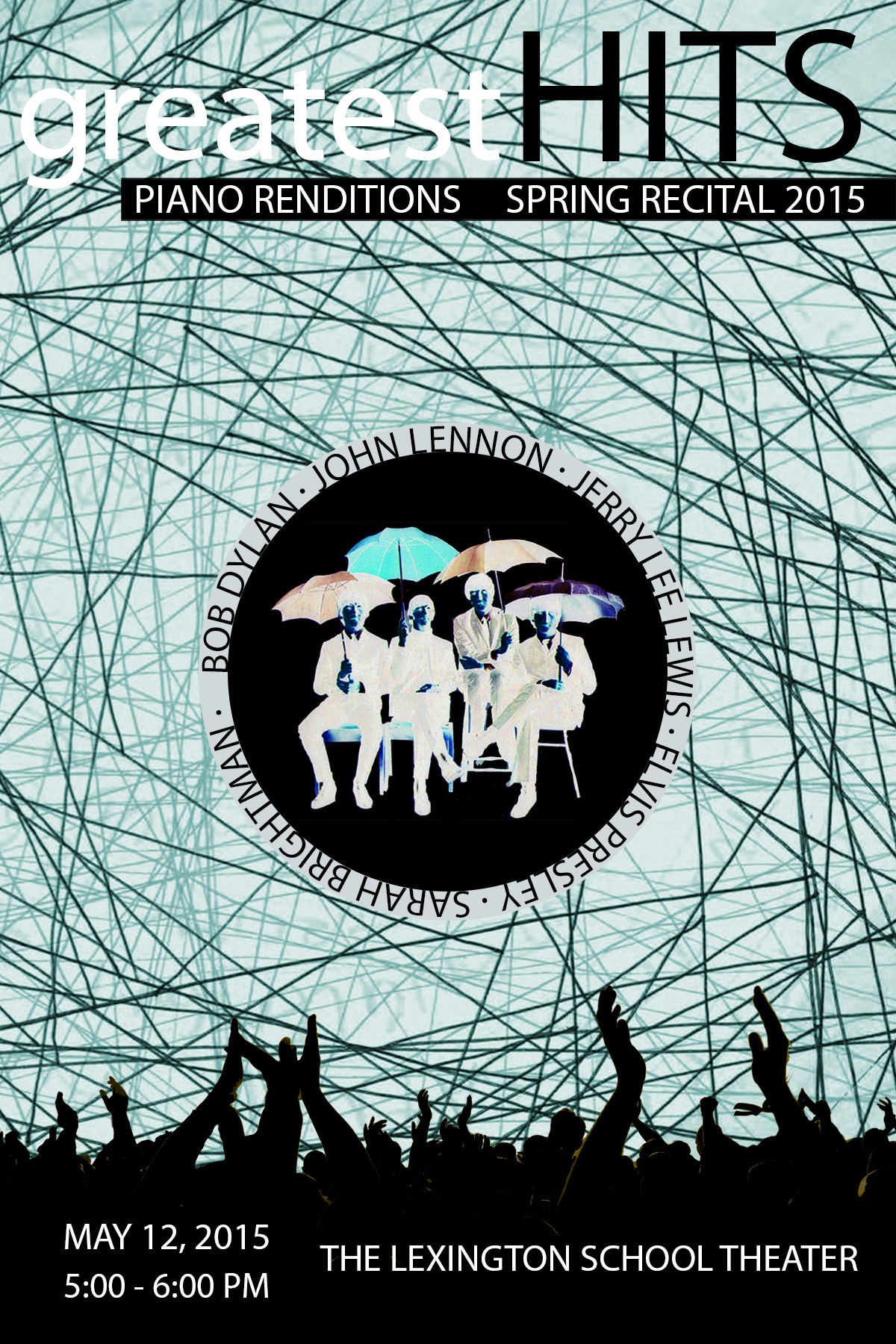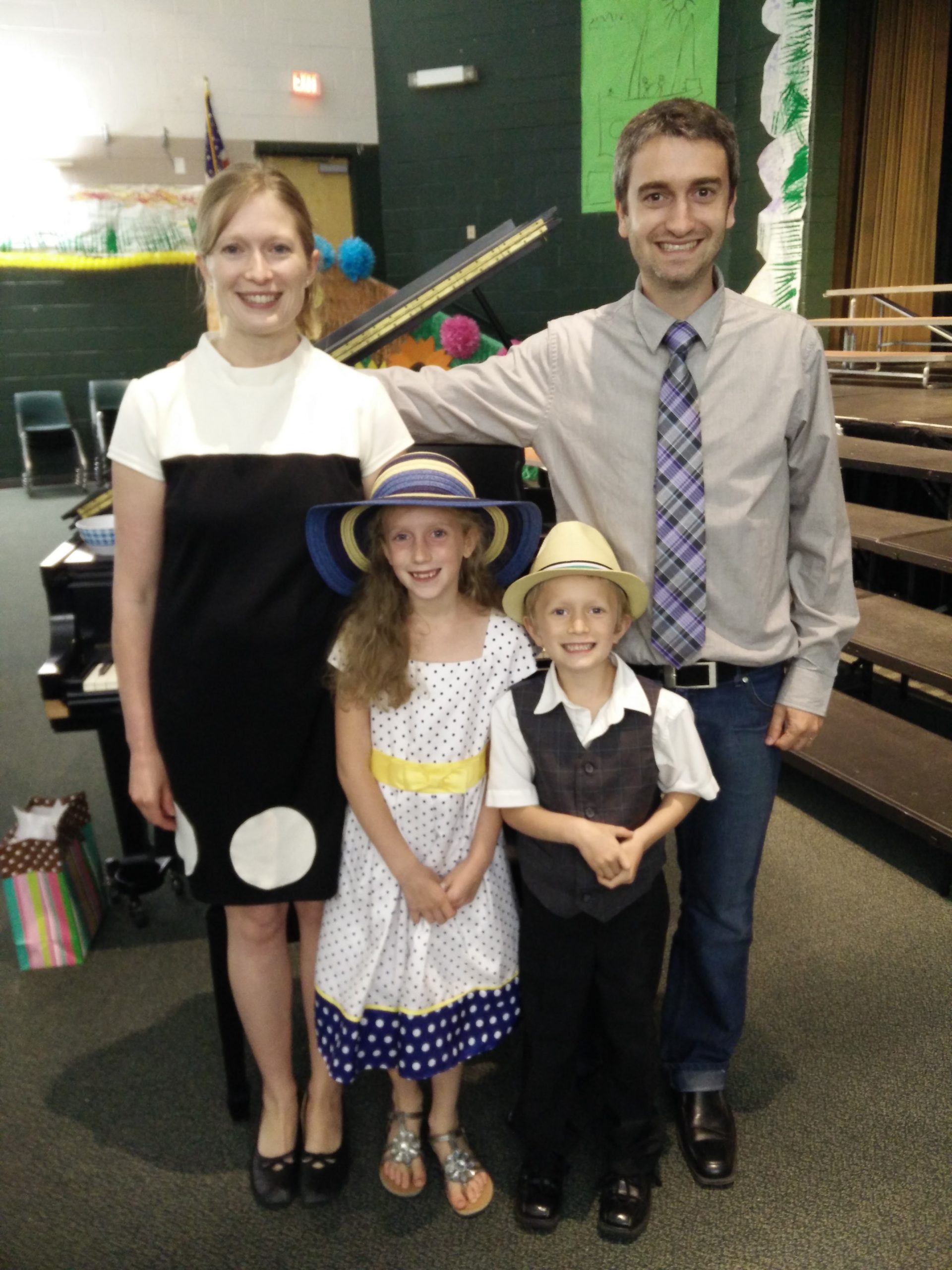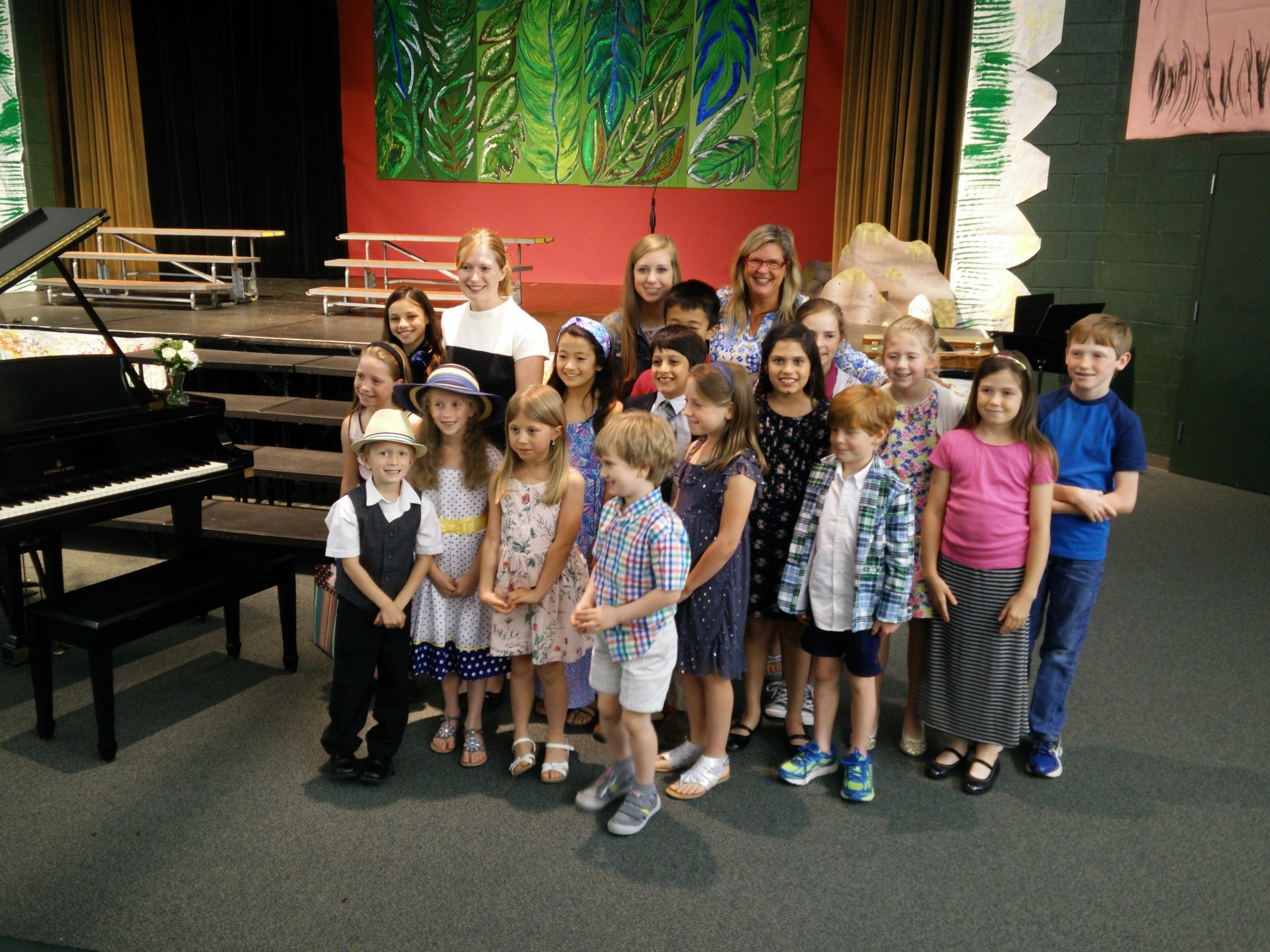 Holiday Sing Along 2014
This year's annual Sing Along was at a new location, the Mendez's home! Karen said it was so fun to meet new people and share a little Christmas-time singing together. I agree. Thank you for all the students who were able to participate and to Courtney Marshall for being a guest singer to carry us through "O Holy Night."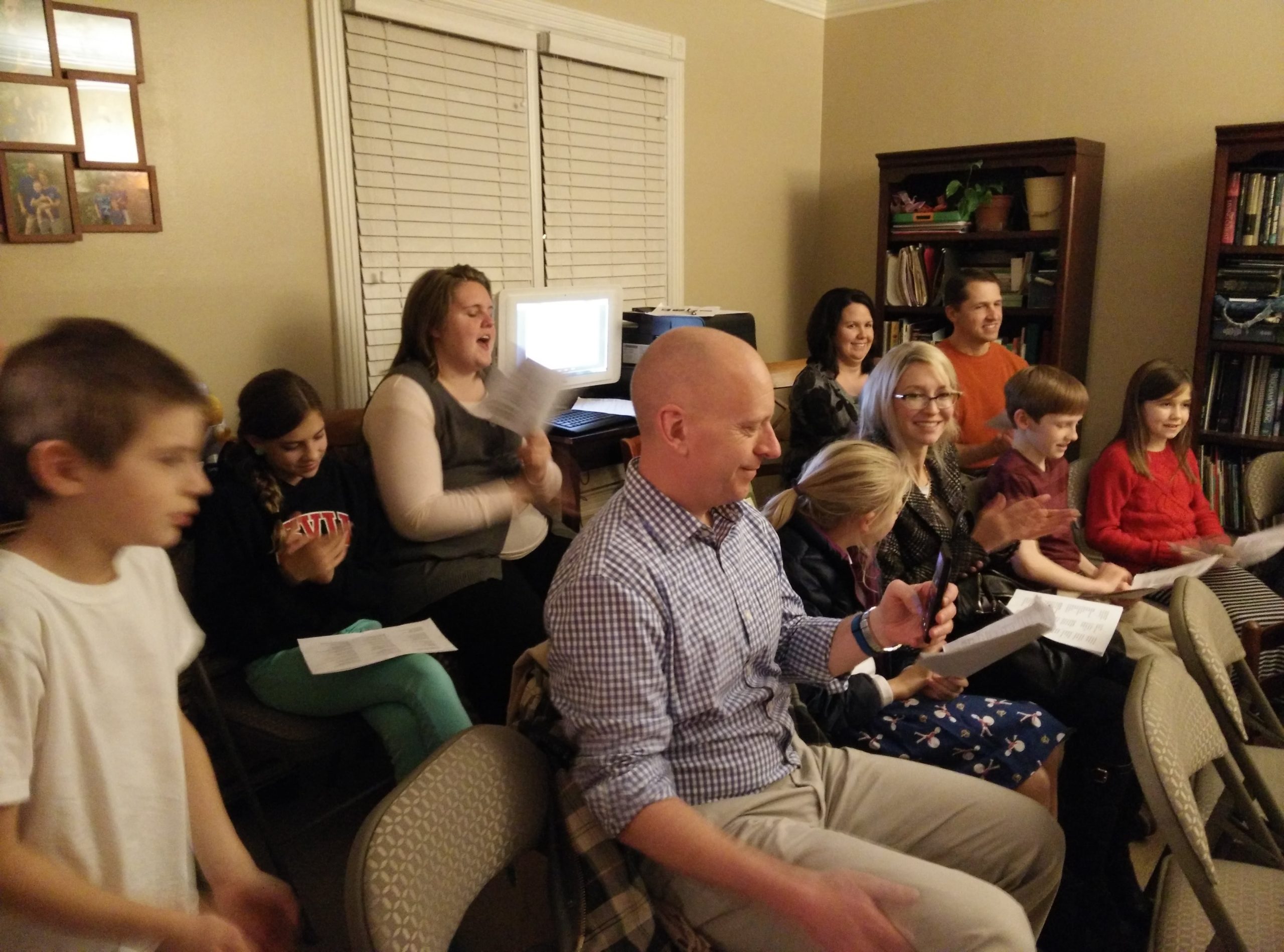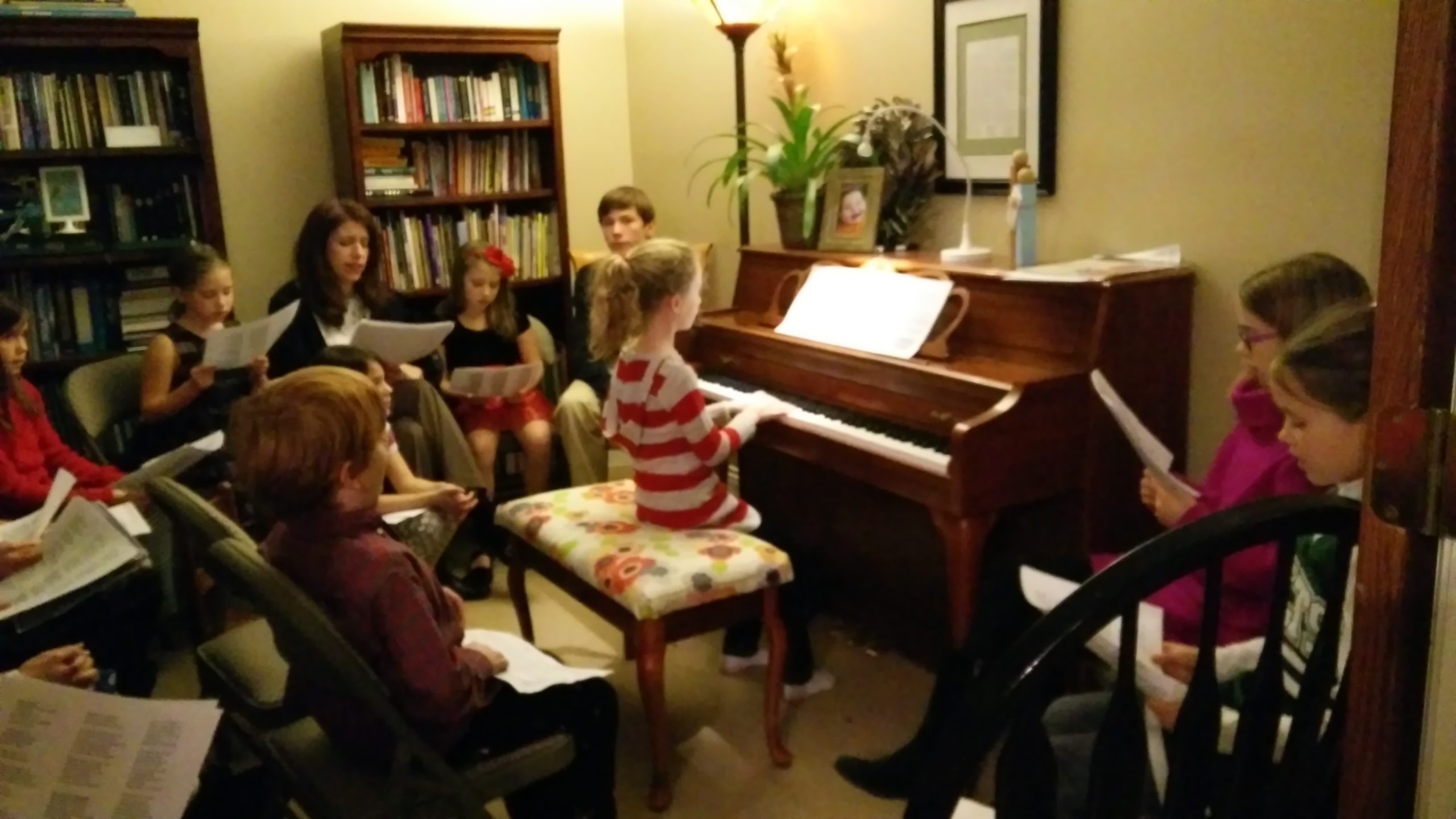 Spring Recital 2014
The students were excited about classical songs this year, so I made a Name-That-Tune contest to go along with our Classics recital theme. Parents and students in the audience tried to guess the title of familiar works and match composers with their well-known pieces as the recital progressed. It was fun to see my students get excited about the songs they knew that other children were playing. There was a prize for the top score of course!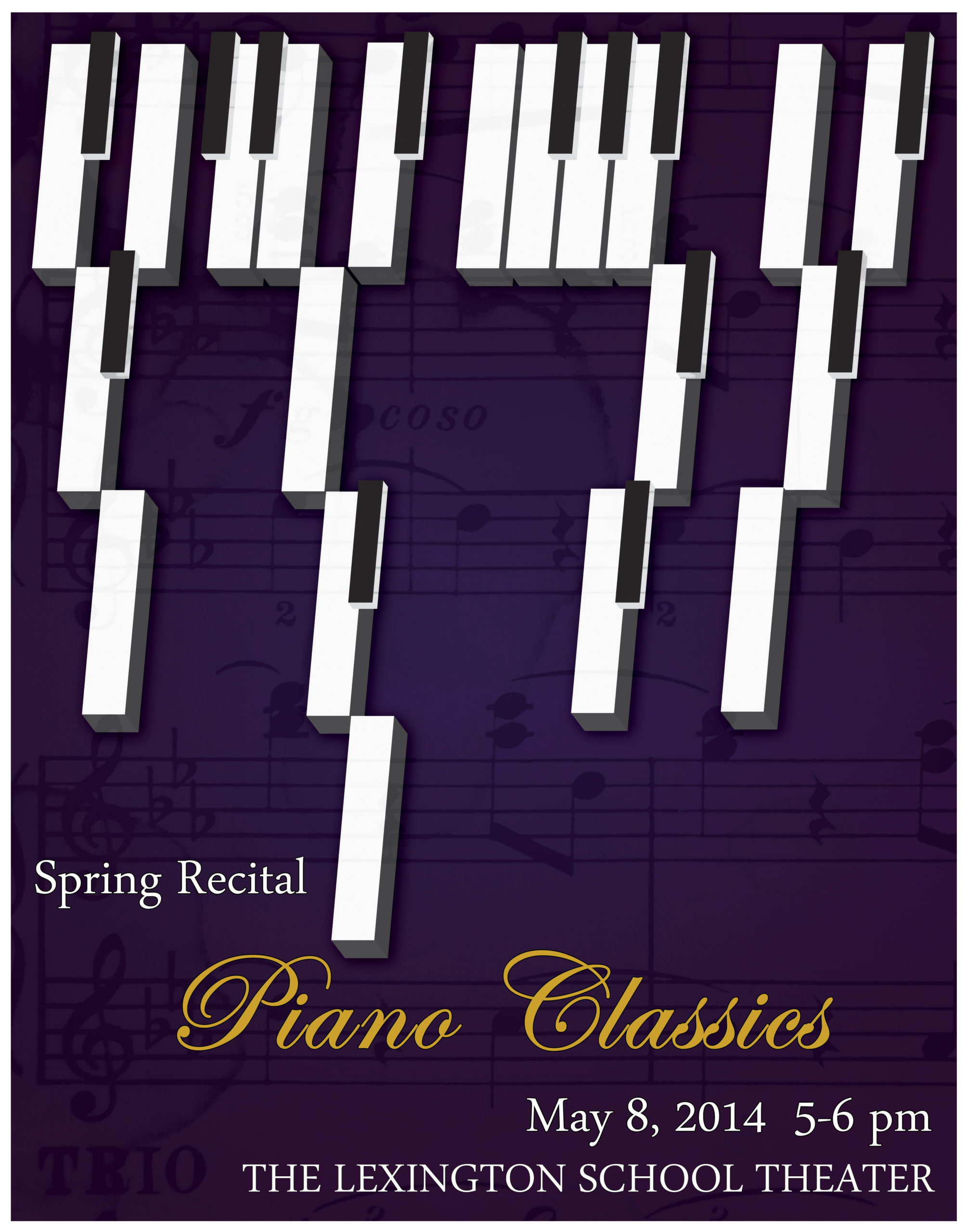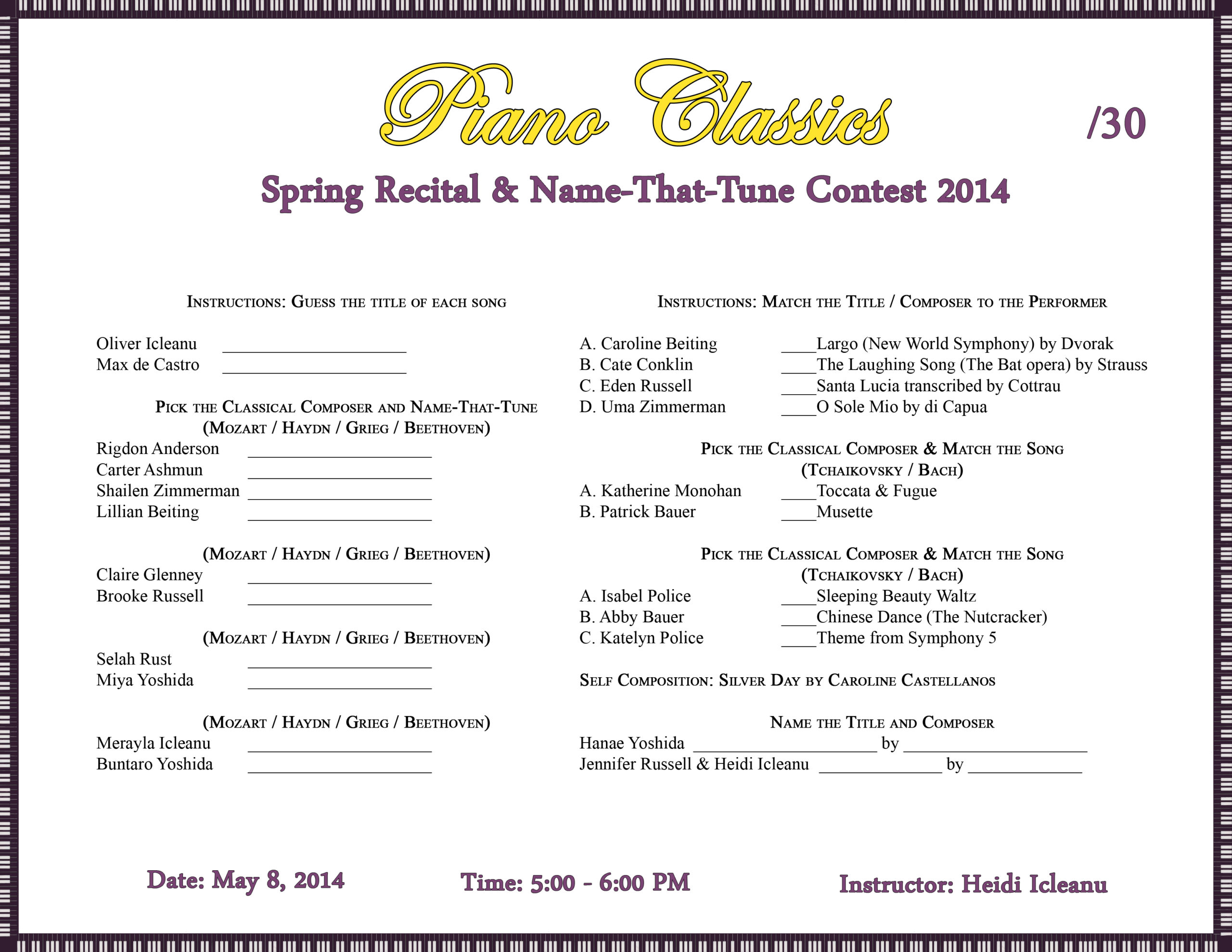 Christmas Sing Along 2013
The second annual Christmas Sing Along at the Lindmarks was a success! One parent commented that the Christmas Sing Along is now their favorite family tradition because it just seems to get them into thinking about the real meaning of Christmas. The students played beautifully!
Halloweekend 2013
There's this great duet arrangement of The Black Pearl that I found online while  listening to teacher/student duets. It was fun enough that I was able to recruit a friend to play it that wasn't even one of my students. Thanks Elana!
Several of my students also performed in various days and times in the now infamous Gist Halloweekend recital series.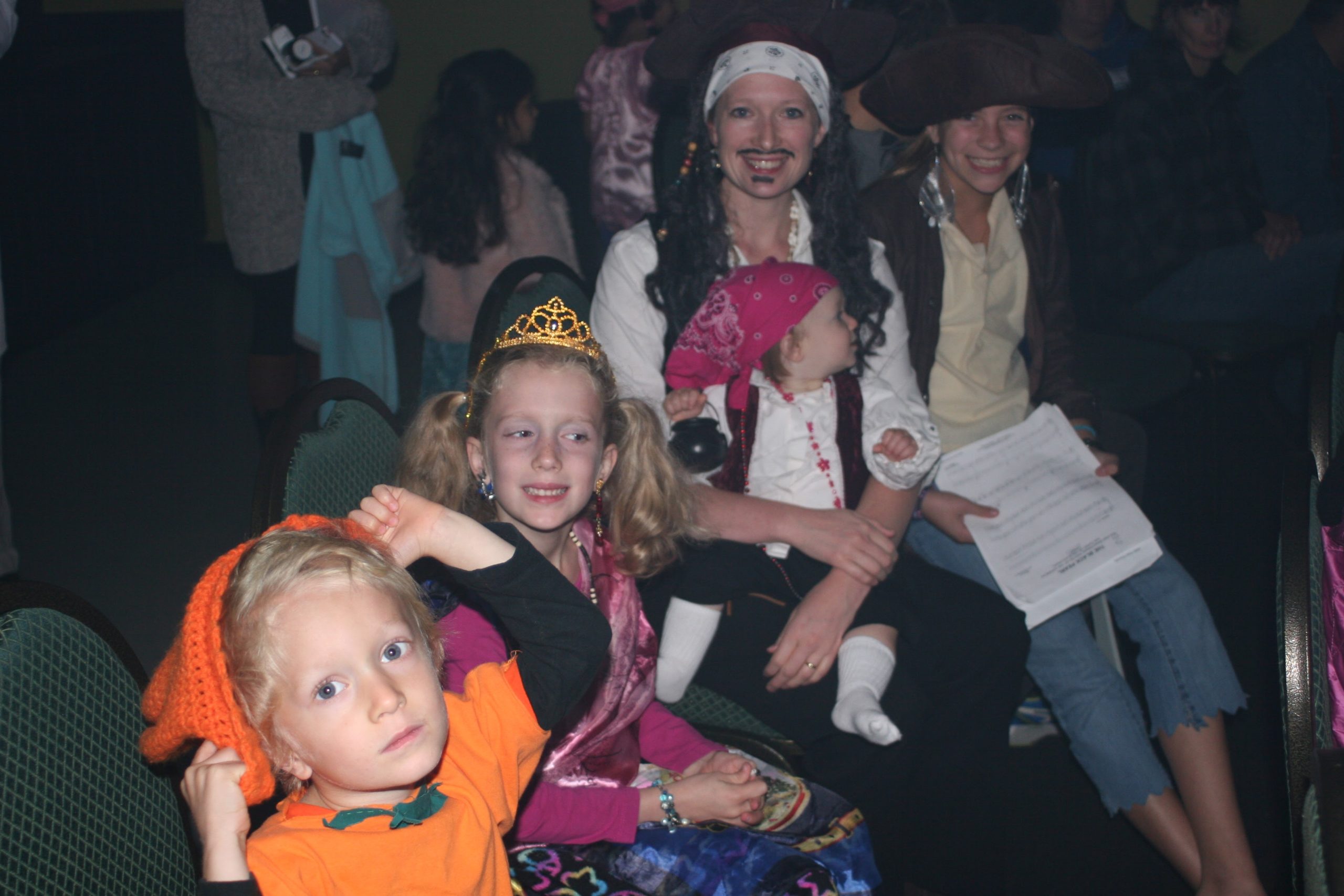 Spring Recital 2013
This year we did Broadway songs, and I grouped the program by the composers so it was nice to see some continuity between pieces and also have a good reason to mix and match beginners and more experienced players throughout the recital. Also, many thanks to the very talented graphic designer, Constantin Icleanu, for his awesome work on invitations and the program.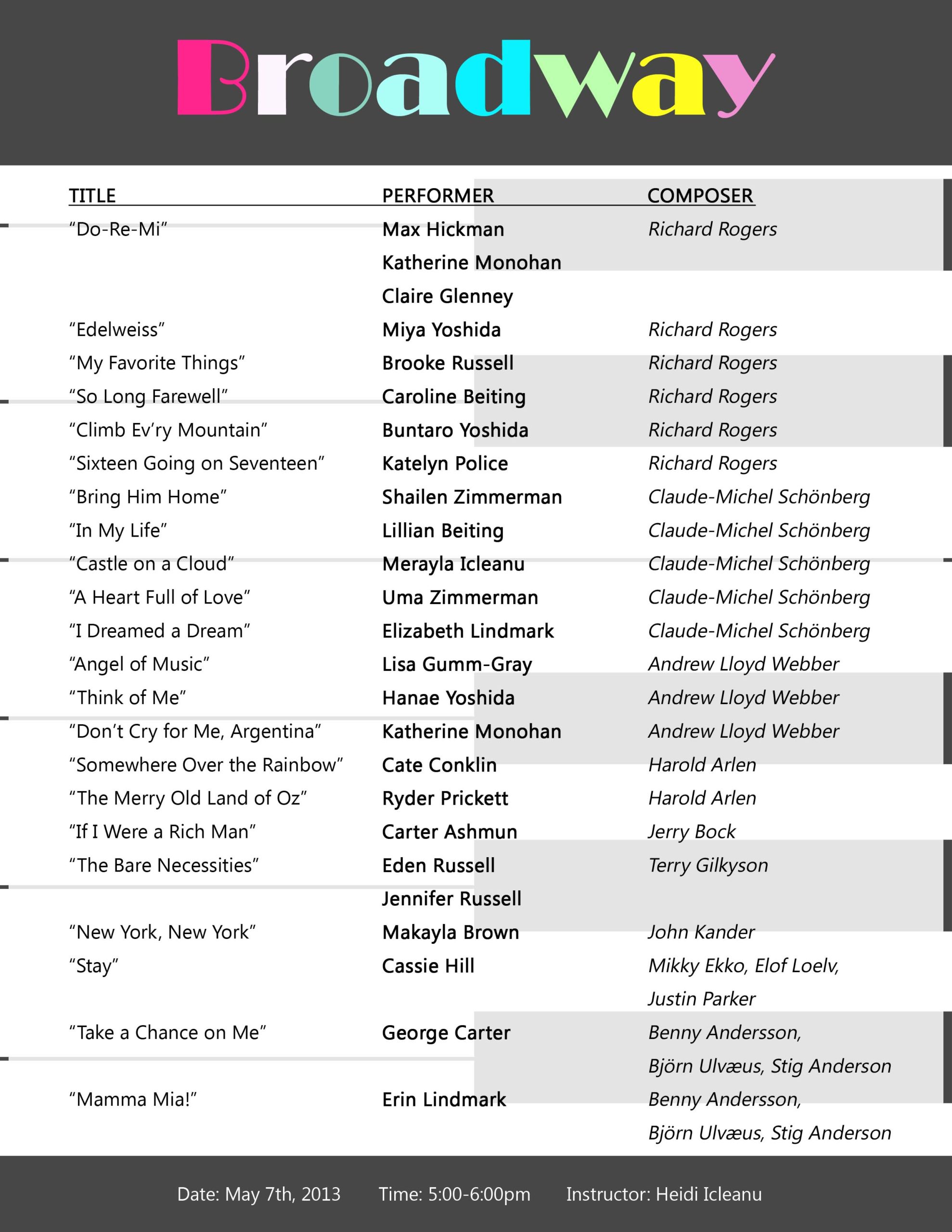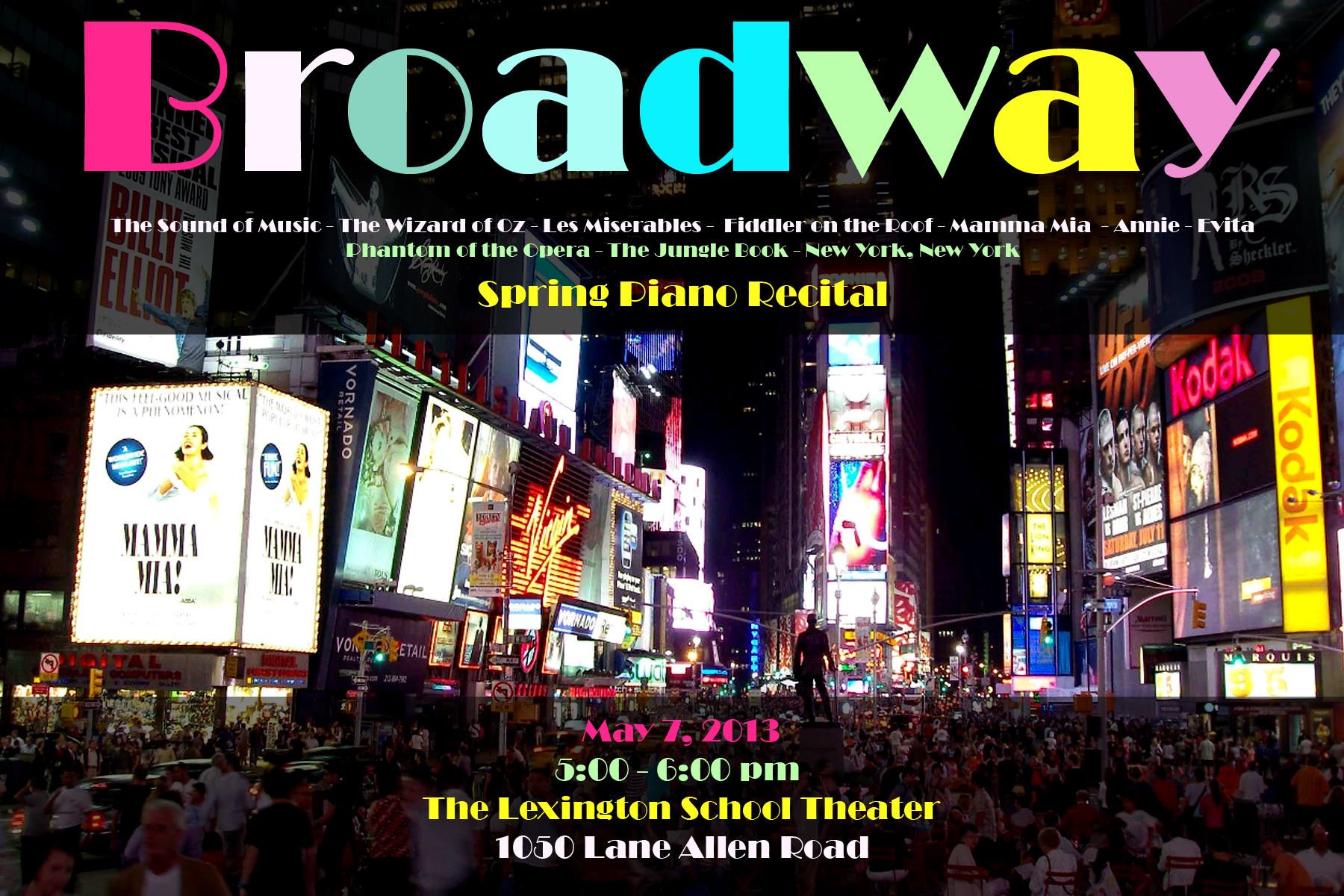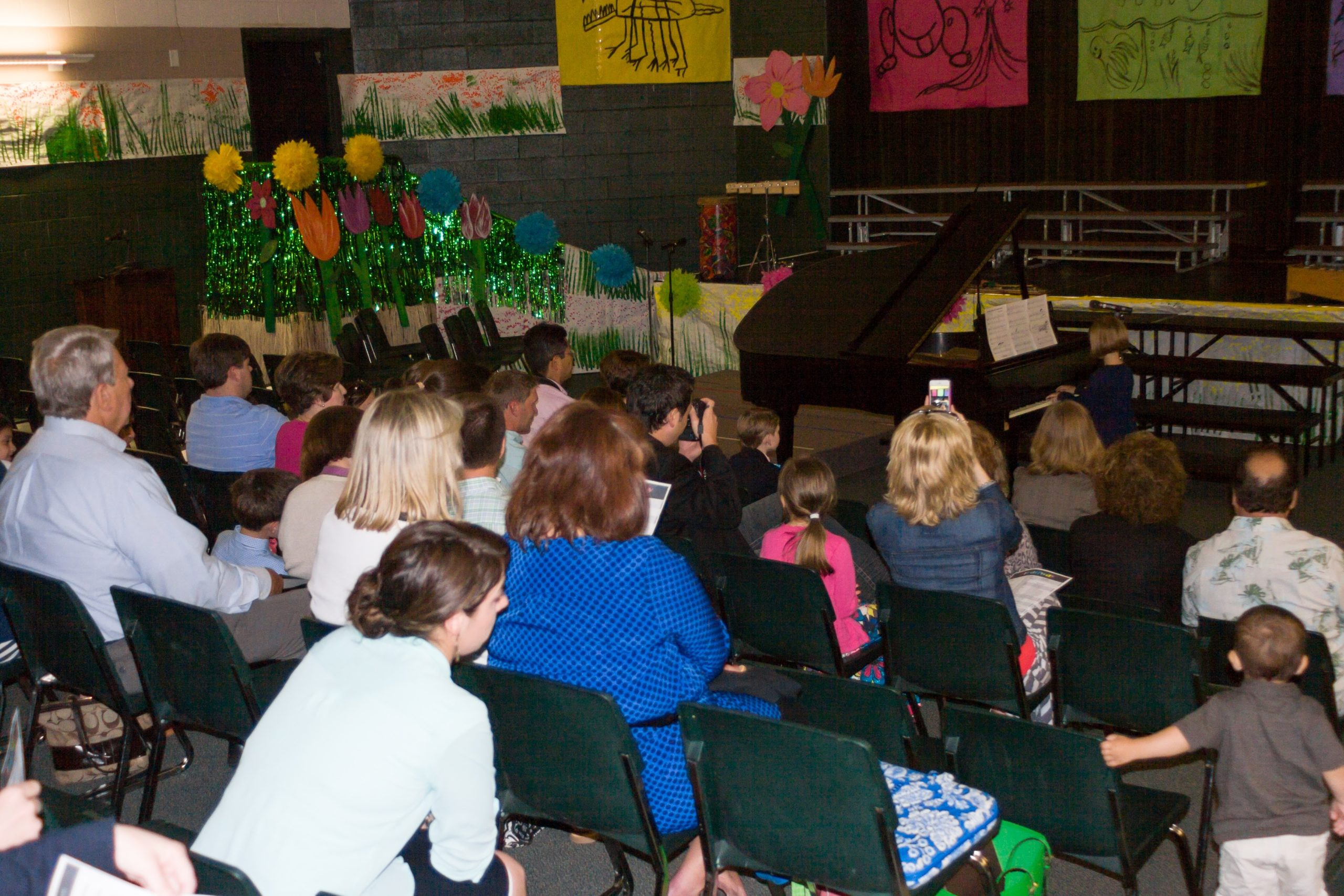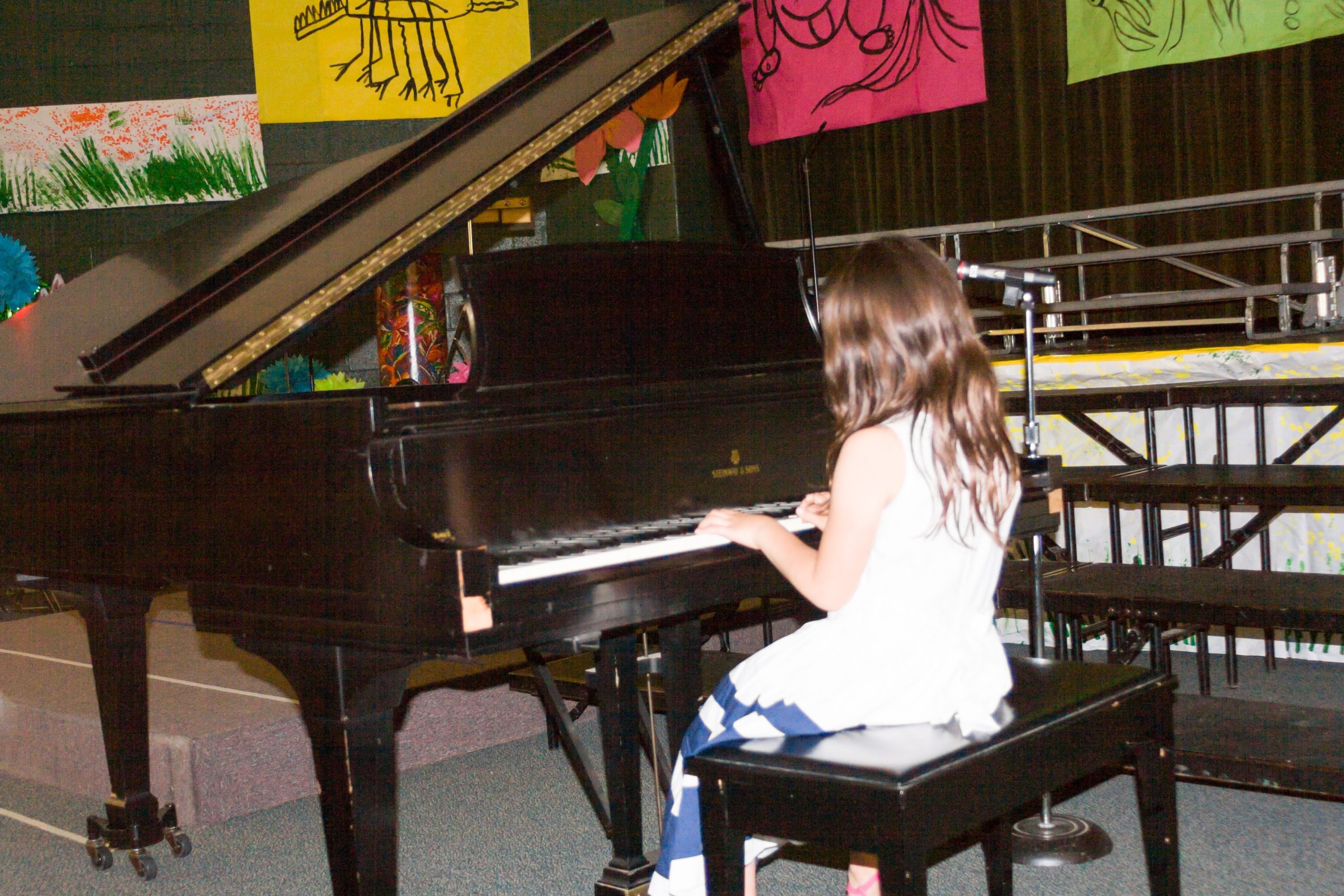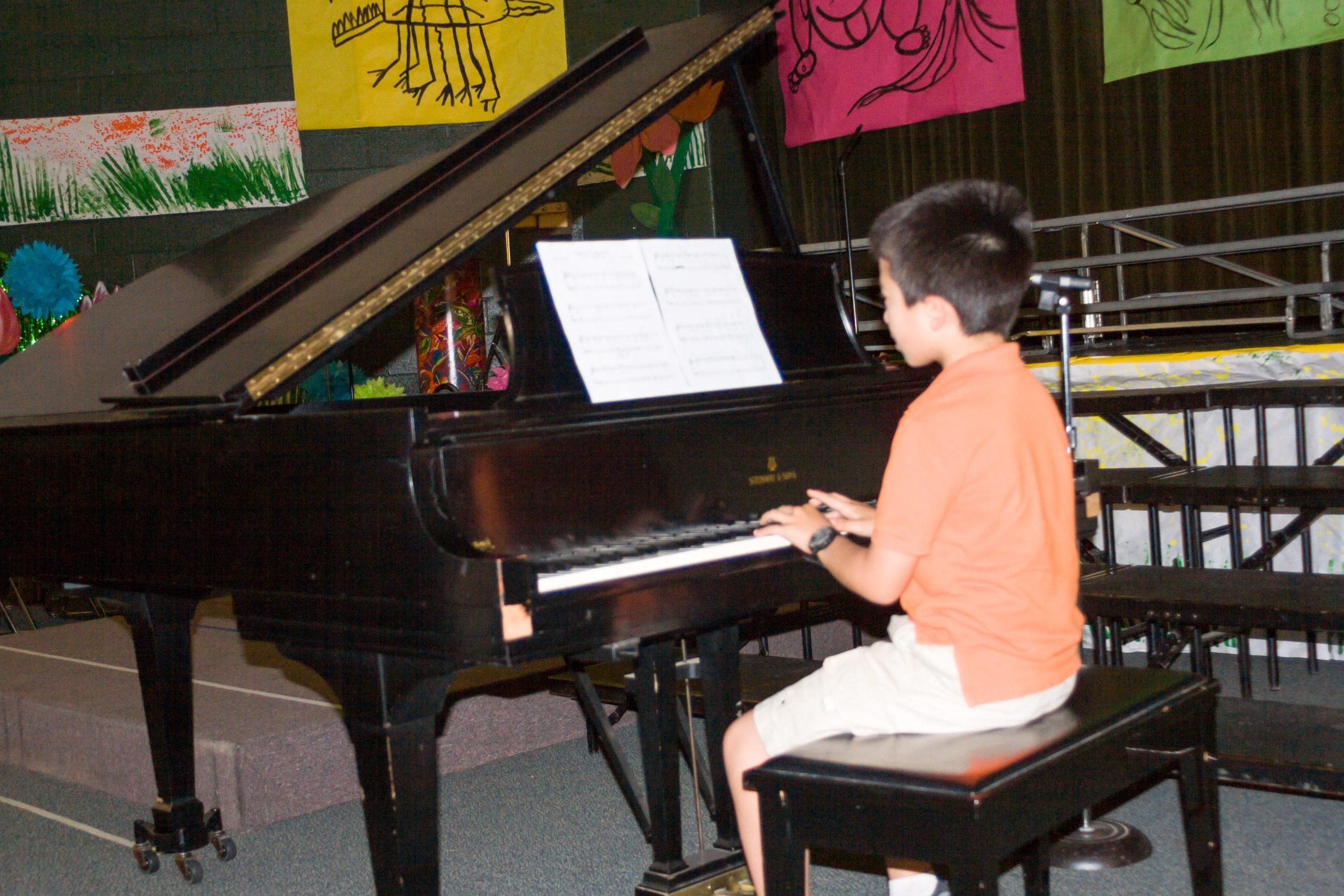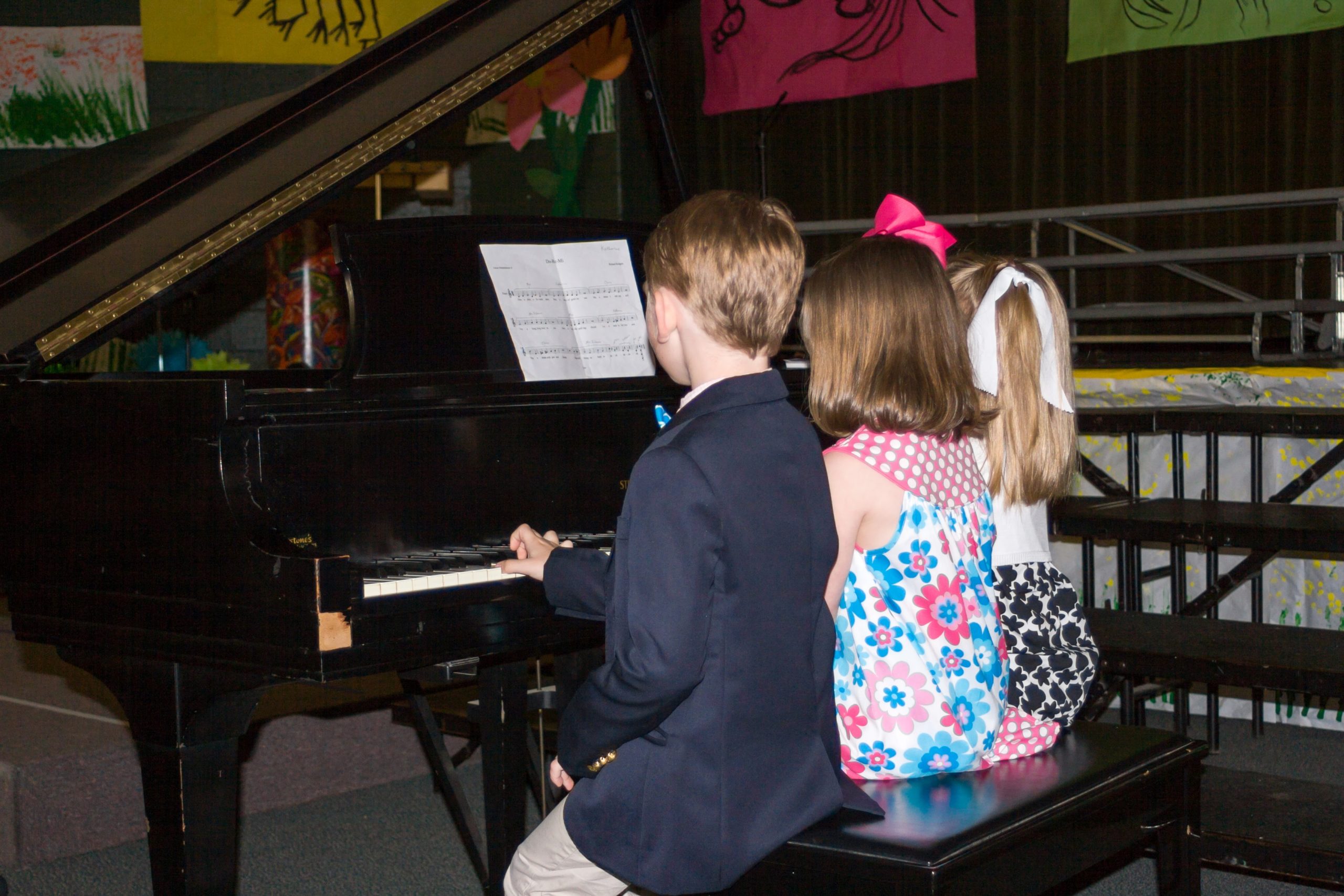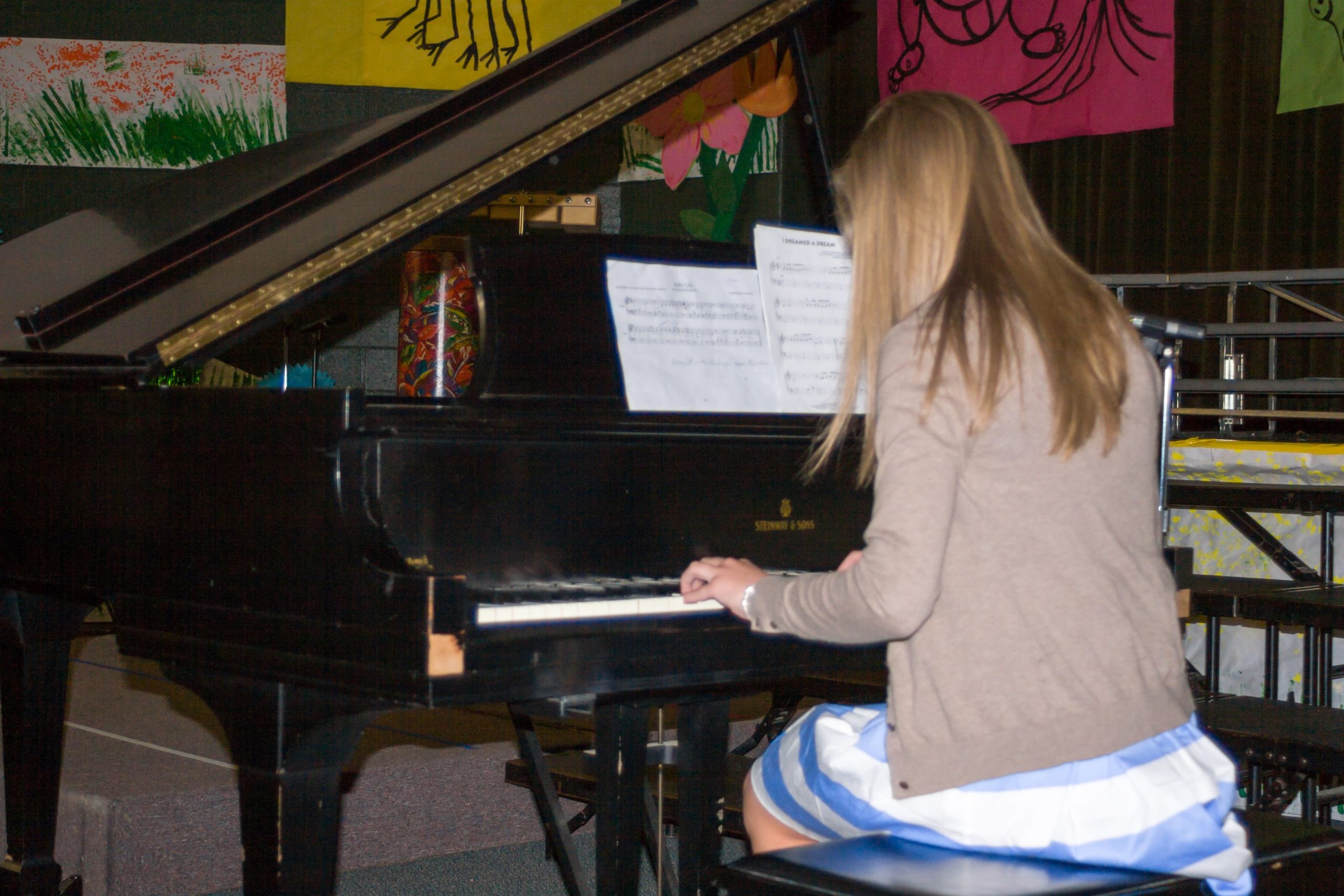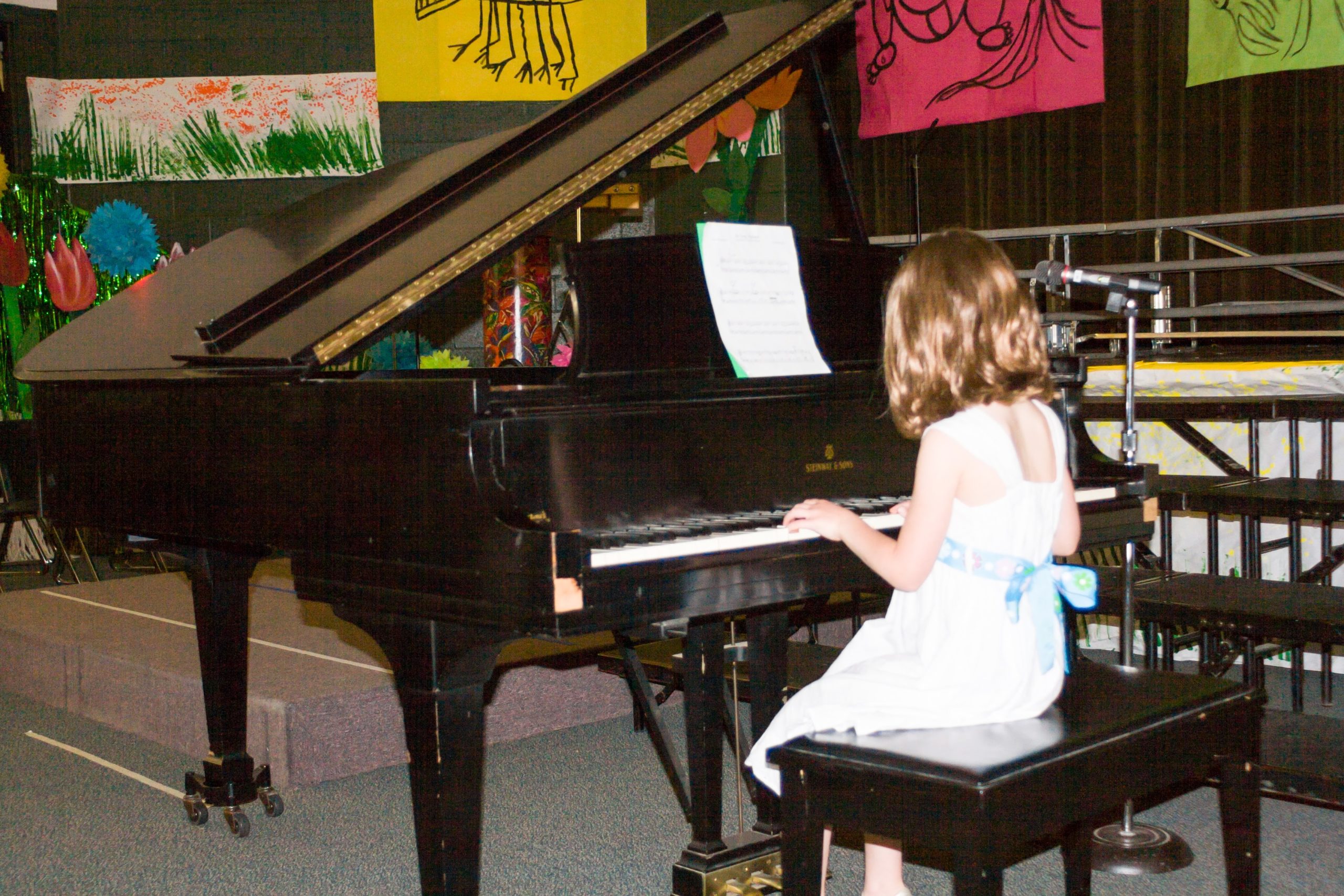 Christmas Sing Along 2012
I came up with this idea of having a Christmas "sing-along" instead of a traditional recital at Christmas. I feel like it's really important for pianists to learn to accompany. It is a skill they can use throughout their lives at church, with family, for small gatherings, or even at special event. Practicing accompanying from a young age also makes them less intimidated when they are asked to accompany on-the-spot later as adults.  What are the requirements of a Sing Along? Not memorizing your music, bringing friends who are willing to sing, sharing treats, and the aroma of wassail in the house. Thank you to the Lindmarks for hosting my idea and joining in the fun!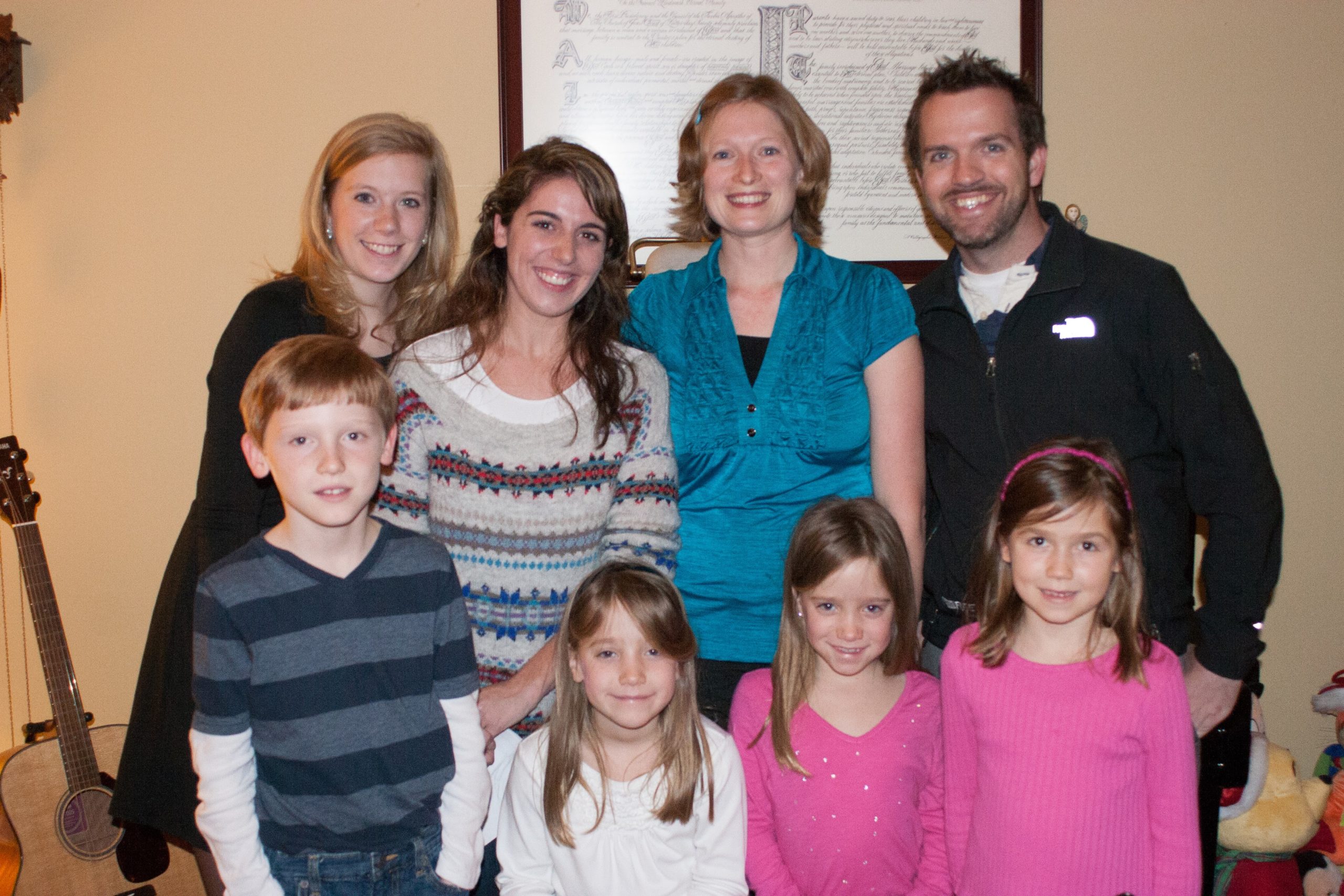 Spring Recital 2012
I had started teaching lessons at The Lexington School and combined my home studio students with my new students at TLS for a Disney recital at Gist Piano Center.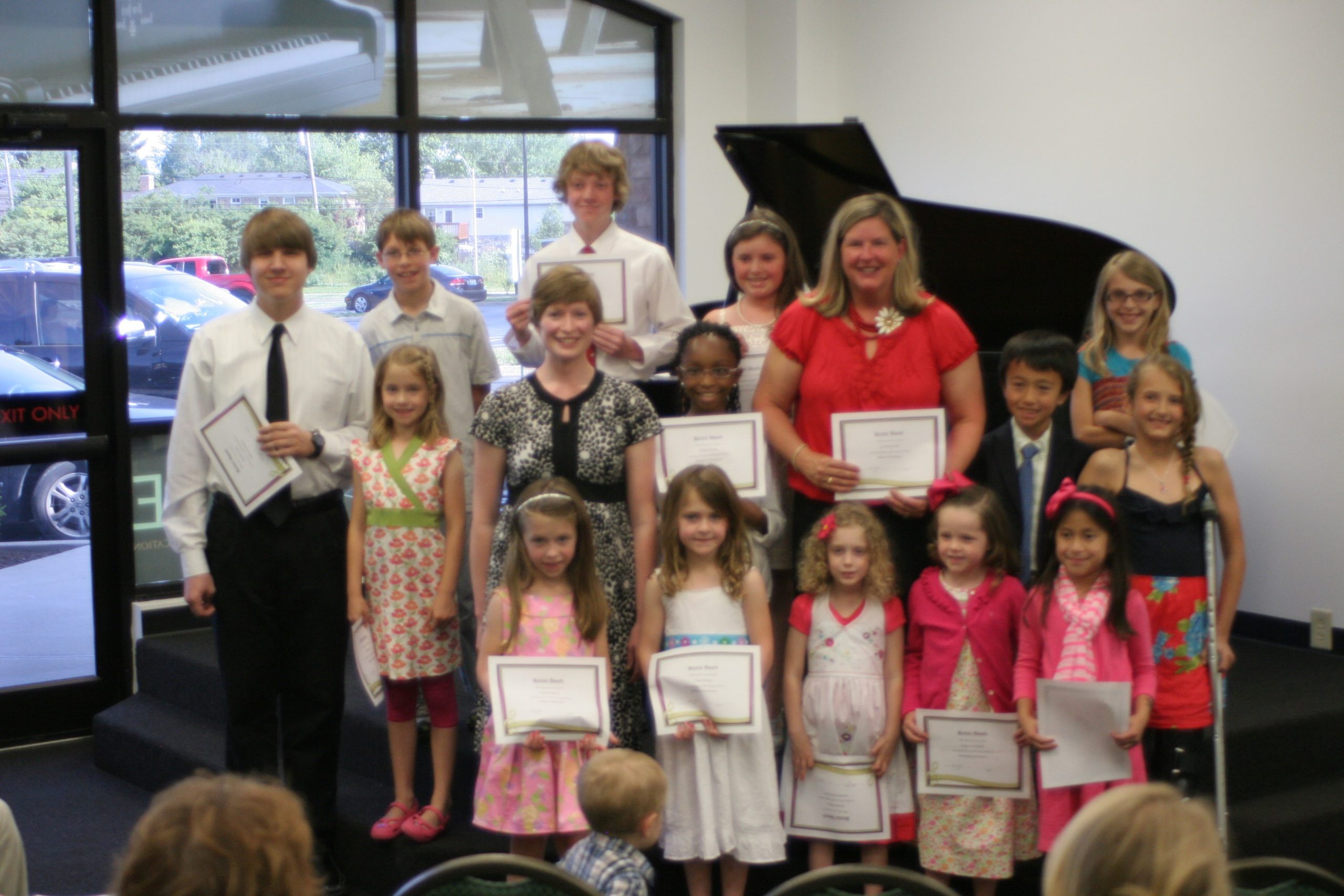 Fall Recital 2011
 My first recital (as a teacher) was in the fall of 2011. My students were fabulous! I was nervous. Overall, it was a great success and I decided we could do it again.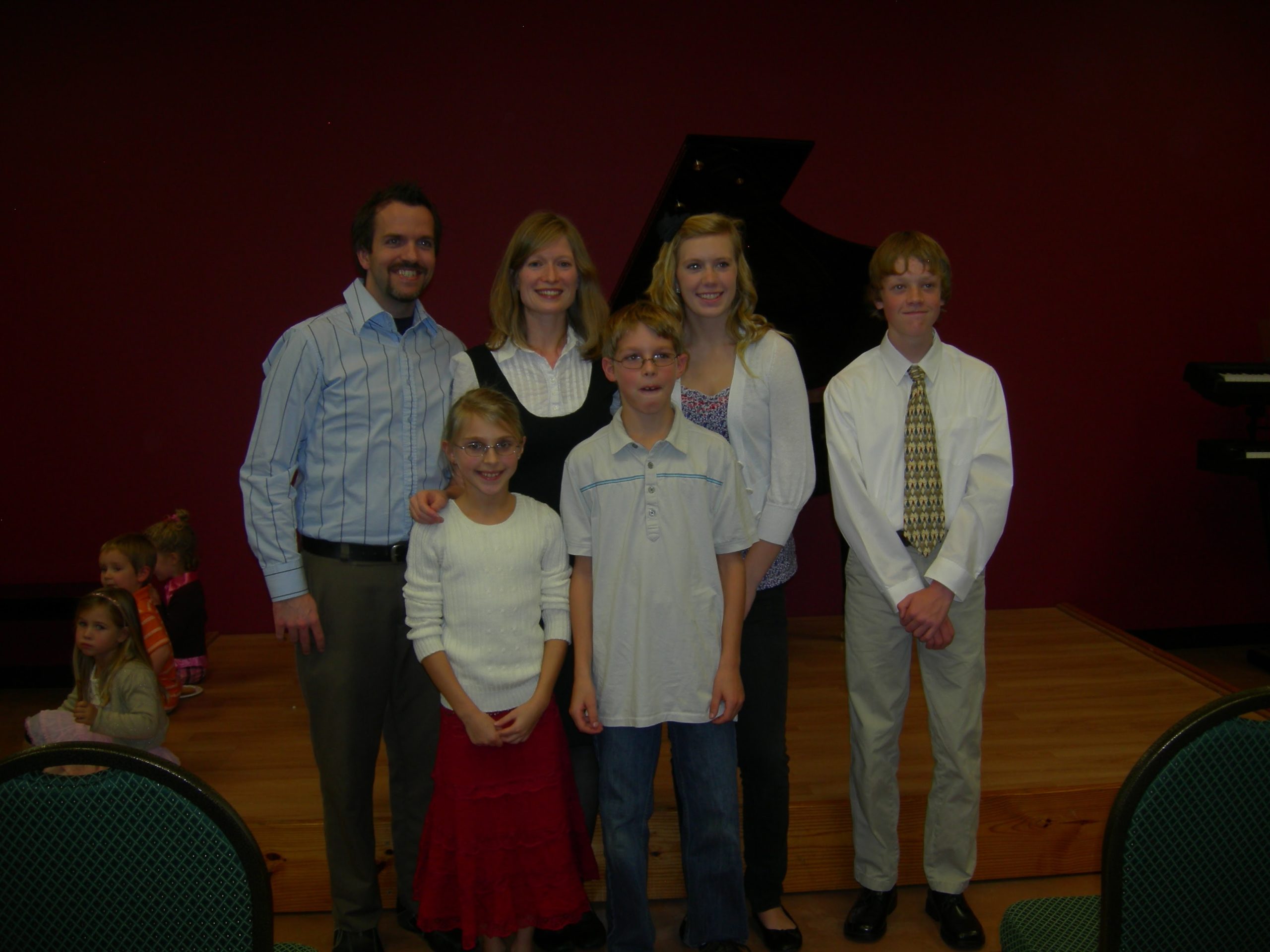 Halloweekend 2011
Gist Piano Center in Lexington puts on a community "Halloweekend" Recital each year. It was a great experience for my students to participate with other piano players, dress up, and have some fun with music. There was a Mountain King, a Black Cat, and a Spanish duet.