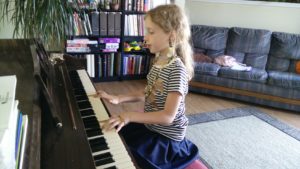 Pricing
For beginner to intermediate* students, I offer a 30-minute private lesson once a week.
$350 per semester
For 14 lessons
Fall Semester:  Sept-early Dec
Spring Semester:  Jan-April
Summer:  June-early Aug**
*See pricing below for late intermediate to advanced students and flexible scheduling for summer lessons.**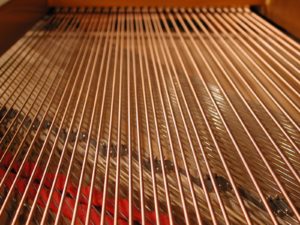 Availability
I currently offer lessons:
At my home studio
(6704 Beth Ct. Garland)
Online via various platforms
In-Residence
(additional $20/week per family)
Please contact me for available days and times or to be added to the Wait List for next semester.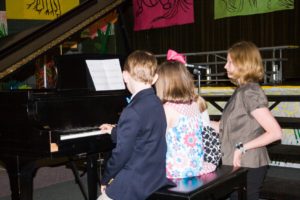 Group Lessons
 I offer group lessons for younger children (ages 3-5) that may prefer an Introduction to Music before enrolling in private lessons.
I also offer guided "jam sessions" for teens with musical experience. 
Please contact me about group rates for the Introduction to Music course or if you would like to participate in a Teen Jam group.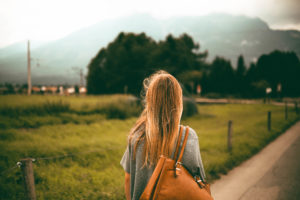 Intermediate to Advanced Students
45-min or 1-hr private lessons
(dependent on experience)
$490 for a 45-min lesson
$630 for a 1-hr lesson
Pricing is per semester for 14 lessons.
I also offer a biweekly option for busy teens or adults at the 1-hr level only. 
Summer Lessons
Summer lessons during June, July, and August can be booked per week, and payments are monthly instead of by the semester. This allows students to take family vacations and still maintain skills over the summer. Days and times are flexible. I recommend enrolling in at least 6 weeks of summer lessons.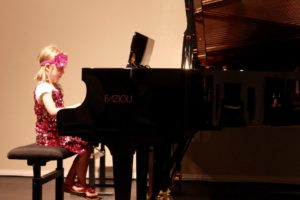 Performances
Students have the opportunity to participate in a formal Spring Recital each year in late April or early May.
An optional holiday Sing-Along with friends and family in December is a favorite gathering of my students and allows them to gain valuable experience as a vocal accompanists.
Policies
I have limited availability to offer make-up lessons because I have five kids in activities too. I offer one make-up Saturday per month for missed lessons. However, if your child is ill for an extended amount of time, please contact me about other arrangements.
I recommend making every effort to attend your lesson, especially on weeks when you may have practiced less. S

tudents can be guided in how to handle efficient practice during a busy week and how to recognize simple successes that are not always connected to whether or not songs are completely polished. Learning to balance practice time with other responsibilities, facing mistakes and imperfections, and even sightreading a song that has not been practiced are all parts of musicianship.

Lesson time includes technique warm-ups, song recitations, flashcards or theory, ear training, and hopefully some well-deserved encouragement and advice from someone who has been there before.

I make each student a practice book where they can accumulate stickers and earn prizes. The practice book is also a student/parent reference for the weekly assignment, song suggestions, notes, and practice goals. Please bring your practice book to each lesson so I can also remember what we last talked about too. 
Have fun and be kind to yourself as you learn!